Page Menu

32nd Annual Conference Concurrent Presenters
These are some of the invited concurrent presenters for the 32nd International Conference on Critical Thinking. This year we are planning a full day of concurrent sessions with more than 30 sessions from which to choose. Choose from among these and other concurrent sessions once you arrive at the conference. A concurrent session program will be in your conference packet.
Developing Intellectual Virtues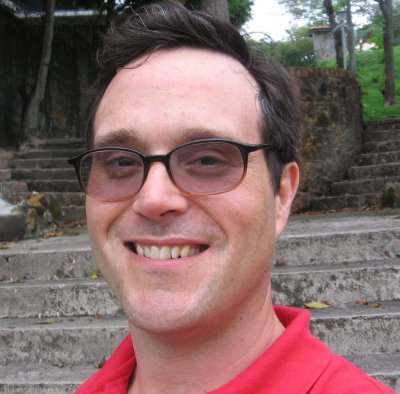 Brian BarnesUniversity of Louisville
How do Intellectual Traits cross over from the classroom into our daily routine? Can educators find ways to cultivate these Traits in the classroom that will cause them to become significant for students' and teachers' broader lives? This workshop will provide classroom activities and assignments that emphasize the connections between a scholarly pursuit of positive habits of mind and their location in the world at large. Importance is placed on connecting the Traits to Intellectual Standards and Elements of Thought to demonstrate the claim that study of one aspect of the Framework reinforces other aspects. Participants will learn to develop activities that work for their own disciplines.
A Dialectical Approach to Critical Thinking Through Writing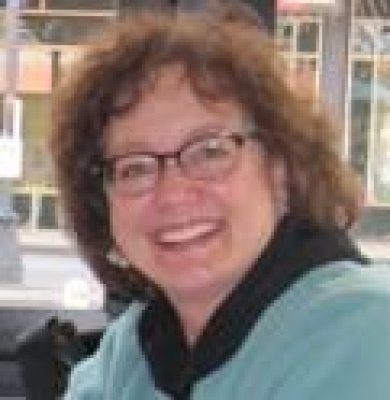 Nancy Burkhalter, PhD
In this one-hour workshop, participants will gain a clearer understanding of how to guide students' formulation of thesis statements and other rhetorical devices to encourage critical thinking and, in turn, how critical thinking improves their writing. After a brief explanation of how writing and thinking are complementary activities, I will present my method for creating a thesis statement. Since one cannot (usually) write a fully fleshed-out thesis at the outset, I then show how the thesis statement (i.e., their thinking) can be gradually honed by means of other rhetorical elements, such as topic sentences and the use of transitions between sentences and paragraphs. This method gives writers a tool to create balanced, well developed, focused, organized essays that lead the reader smoothly through their arguments, regardless of the subject.
This dialectical interplay between the refining of the thesis and the development of the essay helps address the Paul/Elder intellectual standards of clarity and precision (through development of ideas), logic (use of transitions), relevance (creating a controlling idea), to name a few.
Most methods of teaching academic essays cover thesis statements; however, my method differs from others in that it is much more explicit in how to arrive at a complete, focused, fleshed-out thesis.
Some of the benefits of this method are the following:
1) It helps writers focus, refine, clarify, and develop their thinking.
2) It helps writers produce a credible, arguable, well organized essay that meets readers' rhetorical expectations, i.e., no wandering around, no fuzzy ideas, no diatribes – just measured, well supported ideas that make one point and make it well.
3) It helps students extract/outline the thesis and arguments in others' writing, thereby helping them better evaluate the content
Strategies for Promoting Critical Thinking in Courses across the Curriculum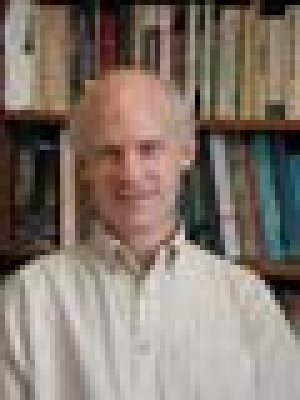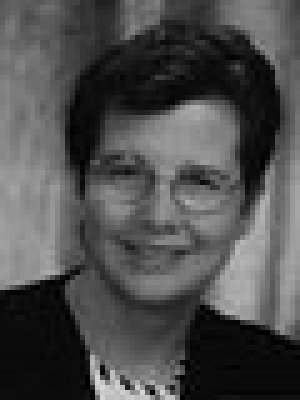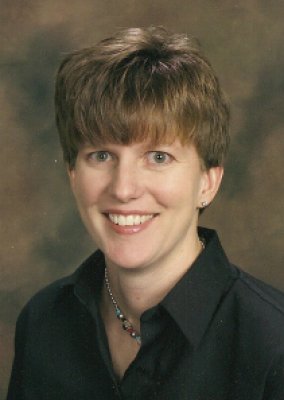 Dr. Scott Weeden, Kate Thedwall, and Nancy EvansSenior Lecturer and Course CoordinatorDept. of English School of Liberal ArtsIndiana University Purdue University Indianapolis
In 2009, a faculty Critical Thinking Community of Practice (CoP) was formed on the Indiana University Purdue University Indianapolis (IUPUI) campus among faculty teaching Gateway (freshmen and sophomore level) courses. The purpose of the CoP is to work on strategies for promoting students' critical thinking abilities that can be adopted in other courses across the campus. The members of this interdisciplinary CoP will present results from their ongoing investigations in courses ranging from chemistry, psychology, computer information technology, speech communication, and English. These investigations have included how student peer mentors use The Elements of Thought (Paul & Elder, 2009) in an introductory chemistry course; how students work with fundamental and powerful concepts and levels of concepts (Nosich, 2012) in an introductory psychology course; how students use the SEEI process (Nosich, 2012) for a project in a computer technology course; how students use the Elements of Thought (Paul & Elder, 2009) to summarize and analyze an academic article in an introductory speech communication course; and how students work with a course focusing question in an English writing course.
Modeling Critical Thinking in a Masters Level Health Policy and Nursing Course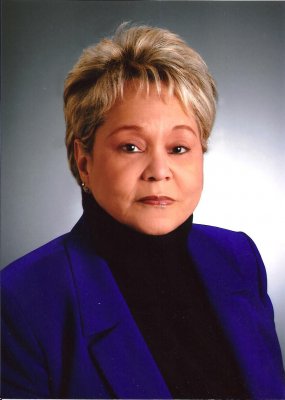 Juanita Holliman, RN PhDChicago State University, Chicago, IL
Socrates (469-399BC), the model teacher of reasoning, who encouraged his students to be free to question anything, and to be constrained by nothing except reason itself, was tried, convicted, and put to death for teaching "Critical Thinking." The challenge continues as faculty and students search for meaning and the application of critical thinking in classes across colleges and universities across America.
Participants will gain knowledge and understanding of how to incorporate critical thinking concepts across the curriculum as the presenter shares insight into how she was able to integrate the concept of critical reasoning into a "Health Policy and Nursing" Masters Level Course. "Elements of Reasoning and Universal Intellectual Standards," as proposed by the Center for Critical Thinking and Moral Reasoning at Sonoma State University in California, was the conceptual framework utilized to assess and determine the logical underpinnings or critical elements for the course.
Helping Students Grow in Their Understanding and Appreciation of Critical Thinking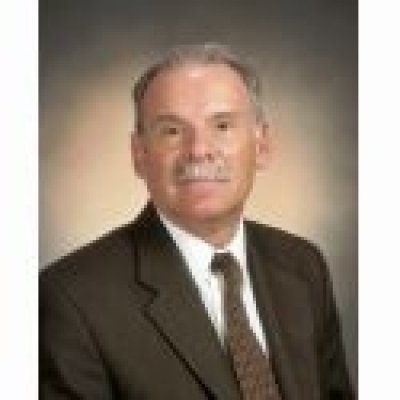 Melvin Manson
Endicott College, Massachusetts
Students learn best in an environment where classroom instructional pedagogy guides these students to better ways of thinking and reasoning. The ideal is for students to learn and internalize strategies that will help them become self-directed, critical learners. Continuous application of the intellectual standards and the elements of thought in all course assignments allows students to develop and use these critical thinking abilities so that close reading, substantive writing, and a questioning mind become routine behaviors both in and out of the classroom. Practical examples of such teaching strategies and assignments will be introduced in this session. Participants will evaluate how effective these assignment examples might be for their own classroom setting and make suggestions on how to incorporate some of these ideas, or other ideas, from participant discussion in new class assignments that will help guide their students in the ways of critical thinking.
The Incomplete Image: Using Critical Thinking as the tool for exposing students to their limited understanding of aesthetics.
Miguel Del Castillo
Social Science Department
Gulliver Preparatory School
Students tend to believe that the role of aesthetics is intertwined with their own perceptions and insights, thus negating an objective attempt to clarify any inaccuracies in their own conclusions. Within the classroom setting, the role of critical thinking and clarifying aesthetics is often linked to the task of the teacher 'thinking' for the students. If students are to begin to think critically about how they interpret and detect bias within what they are learning, they must be exposed to their own limitations, especially in relation to how the world appears around them. This session seeks to model how the simple task of looking at a historical photograph can start the complex mission of having students evaluate their own socio-centrism and egocentrism in relation to what they are 'seeing', and question to what extent they are thinking critically about aesthetics. By going through a series of steps in this session, participants will be asked to reflect upon their own values and beliefs as they will encounter how bias informs most, if not all, of what we observe. A primary tool that will serve as a guide for this session will be How to Detect Media Bias & Propaganda (Paul and Elder) and its applicability to the process of understanding the implications, both positive and negative, of what we 'see' in the media, whether it is in a photograph, television, film, and/or on the internet. This session will close with participants discussing how they can utilize, at their own institutions, different texts and images to facilitate the simple step of seeing as a tool for critical thinking.
Application of the SEEI Model in the Classroom
Joseph D'Silva
Biology Department
Norfolk State University
The SEEI model is a powerful tool to engage students in learning Critical Thinking skills. It was applied in teaching three courses, two of which were Anatomy & Physiology, and Pathophysiology, the latter being an upper level. The model was embedded in the syllabus and explained to the students so that they could apply it to study concepts. Furthermore, the students were divided into groups of five for the purposes of collaboration and cooperation. Concepts from the textbook were given to them to study. They used the SEEI model to critically analyze these concepts as written in the book, and then to frame four questions, first individually and then as a group. The group questions (with answers) were posted on a Blog site on Blackboard for all to view. When asked if whether the SEEI model enabled them to engage more fully with the concepts under study and to become more critical in their thinking, their reply was in the affirmative. Students were able to relate to study material more than before. In addition to prompting them to think critically, the exercise developed a study habit in the students. The dynamics of the classroom intervention in the application of the SEEI model are discussed. Critical Thinking skills are a part of the Quality Enhancement Plan at NSU and are promoted actively.
It's Not All About Me?: Strategies to Uncover Egocentrism and Sociocentrism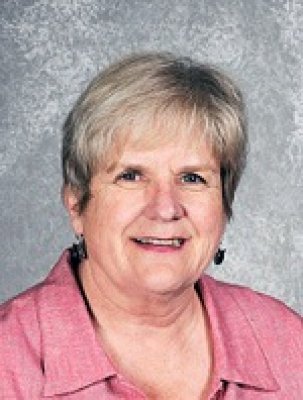 Laura Ramey
Serra High School
Human beings have a tendency to consider their own rights and needs, without considering those of others. We also may not fully appreciate the points of view of others, and we may not recognize the limits of our own point of view. Thus, our thinking is focused on ourselves – ego-centric thinking. In addition, we may not fully grasp the degree to which our thinking is influenced by the society we live in and the norms embodied in that society – socio-centric thinking. This is an interactive, working session aimed at designing questions and activities that might help our students, employees, and colleagues to identify the extent to which ego-centric and socio-centric thinking impacts their thinking, beliefs, and actions.
Improving Student Critical Thinking Through Direct Instruction in Rhetorical Analysis
Lauren McGuire
Cultivating critical thinking, intellectual growth, and lifelong learning opportunities that afford students the knowledge and skills necessary for success in life is a fundamental goal of all educational institutions. Educators are beginning to explore those pedagogical practices that could effectively develop higher order thinking skills. Instructional strategies that advance critical thinking pedagogy on a consistent basis could positively impact the range and quality of student critical thinking skills' performance. Further, purposeful implementation of the Thinkers Guides, based on Dr. Richard Paul and Dr. Linda Elder's model of critical thinking and Socratic questioning, could strengthen students' perceptions of critical thinking and of their own critical thinking abilities. Using Paul and Elder's Thinkers Guides, the Elements of Reasoning, and Socratic questioning, this session will focus primarily designing instruction which integrates direct instruction in rhetorical analysis. Participants will work in small groups and will be offered instructional methodologies which encourage analysis and evaluation of expository and argumentative discourse and which develop students' critical thinking, reading, and writing skills.
Using the Elements of Thought in a Digital Media Assignment to foster the development of the Intellectual Traits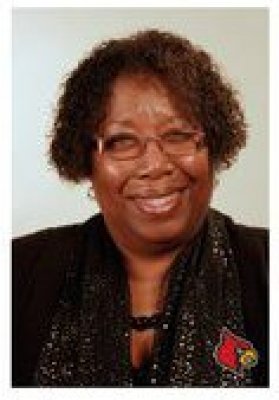 Edna RossUniversity of Louisville
The emphasis on digital media proficiency and critical thinking competencies are increasingly important components of higher education. UofL honors seminar students were required to utilize the Paul-Elder framework of critical thinking to develop a video presentation of their final project. The instructor of the course will explain how the assignment maps to specific critical thinking proficiencies, and one of the students from the class will present her perspective on how the assignment impacted her critical thinking skills.
Applications of Critical and Creative Thinking in Homeland Security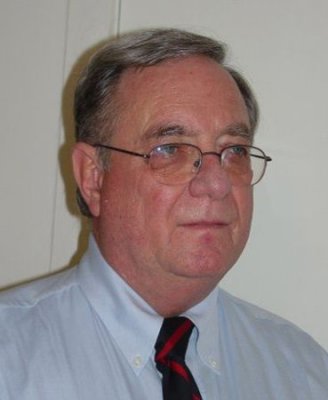 Fred May, Ph.D.Associate Professor of Homeland Security Eastern Kentucky University, Department of Safety, Security, and Emergency Management
This presentation explores classroom applications of two Socratic Questioning Models (SQMs), which teach students to ask essential questions to analyze homeland security content relating to natural and man-caused disasters. The first model enables students to analyze disasters to determine creative approaches for change. The second model enables students to individually analyze disaster case studies, followed by analyzing the same case studies in teams. This teaches students the creative advantage of team problem solving. Both questioning models lead students from critical thinking to the development of creative products useful in disaster management. These types of questioning models are broadly applicable in education.
The Logic Wheel: Strategies for the Classroom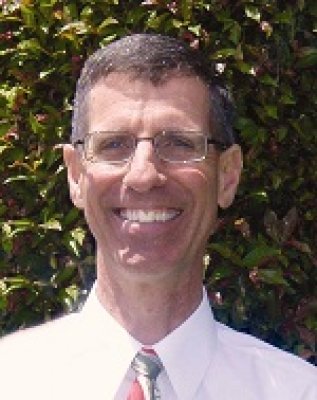 Gary Meegan
Junipero Serra High School, California
Research has shown the power of the Paul/Elder model of critical thinking in the classroom. Now that you've been grounded in the theory, let's take it to the classroom. This session will focus on using the Elements of thought to help students analyze how they, and others, reason. We will walk through the elements and practice strategies for using them in reading and writing. The strategies and activities discussed will be practiced and materials will be provided that can be used right away in the classroom, including a PowerPoint and handouts.
Critical Thinking and Intelligence Analysis: Experiences with Professional Development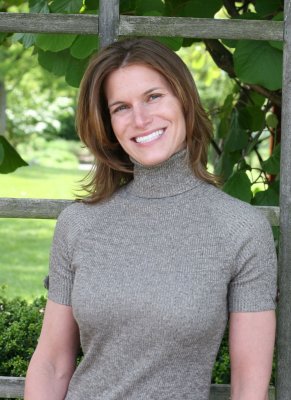 Daniel R. Durham and Deborah Pfaff
Program Manager & Team Chief
Asymmetric Warfare Intelligence Analysis;
Joint Military Intelligence Training Center;
Defense Intelligence Agency
Critical thinking is of paramount importance at all levels of an intelligence analyst's professional development. The Defense Intelligence Agency (DIA), Joint Military Intelligence Training Center (JMITC) is responsible for educating new and experienced employees in intelligence analysis for the Department of Defense, Intelligence Community (IC) agencies, and international partners. A critical component of this education is an initial introduction to, and mid-level reinforcement of, the concepts and principles of critical thinking based on the Paul and Elder Model. Socratic questioning is integrated into the training model early on, as we encourage students to explore the mindsets and biases of themselves and others. To capitalize on the principles of critical thinking, students are taught structured analytical techniques that require them to develop the issue, question their assumptions, and use models to guide their thinking. As the students progress in their careers, advanced courses build upon their skills and encourage them to regard critical thinking as not just a "box to be checked," but an imbedded systemic process that is necessary to develop intellectual virtues. This session will cover incorporating critical thinking into intelligence analysis training as structured over several layers within the DIA/JMITC curriculum.
Questioning and Writing Strategies for the Critical Mind
Gary Meegan
Junipero Serra High School, California
Students all too often look at a book as being a repository of facts that either need to be searched for the right answer, or memorized for a test. The critical mind does neither of these: instead, it digs deep to explore and understand. This session will look closely at how questions and SEEI contribute to the education of the thinker. It will become evident that critical thinking also allows for differentiation among students and fosters motivation at all levels. The strategies and activities discussed will be practiced and materials will be provided that can be used immediately in the classroom, including a PowerPoint and handouts.
Using Critical Thinking "Elements Wheel" as Staff Training Tool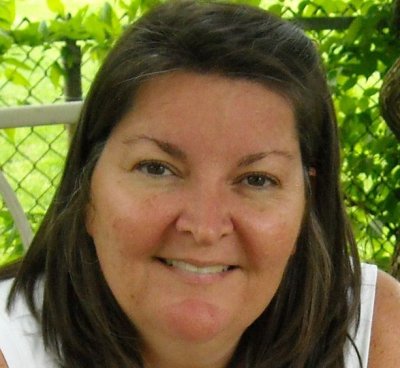 Rhonda Ormann
University of Louisville
Session explores process by which presenter utilized critical thinking knowledge gained as UofL undergraduate student to subsequently develop year-long departmental training initiative at place of employment, Jefferson Community & Technical College. Initiative focused on developing critical thinking skills using tools from Paul/Elder framework modified by presenter specifically for this purpose. Session will cover goals, challenges, strengths, and weaknesses of using the Paul/Elder framework as a strategy to address departmental training needs.
Enhancing Critical Thinking Ability in ESP: A Case Study of English for Science and Technology Class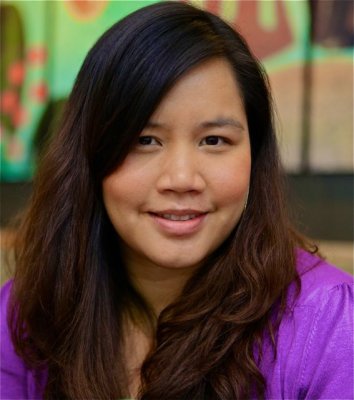 Arthitaya NarathakoonLanguage Institute, Thammasat University
Integrating critical thinking with language teaching poses one of the most challenging tasks to second language teachers. The main purpose of the study was to increase students' critical thinking skills in English for Science and Technology and to investigate their opinion toward critical thinking enhancing activities. The 14-week lesson plans were specifically designed to engage students in various activities. Posing questions applied from Bloom's Taxonomy was also implemented to promote their critical thinking skills. The participants were 30 students from Thammasat University, Thailand who have low English proficiency and limited exposure to critical thinking skills development. The research instruments consisted of lesson plans, students' writing assignments, a teacher's journal and a questionnaire. The findings show students' improvements in terms of critical thinking ability, English proficiency, and level of participation in classroom activities. The findings also show changes in relationships between students and students, and students and teachers. The recommendations for improving teacher's practices in developing students' critical thinking ability and for future research are also provided.
Teaching Young Children to Think Critically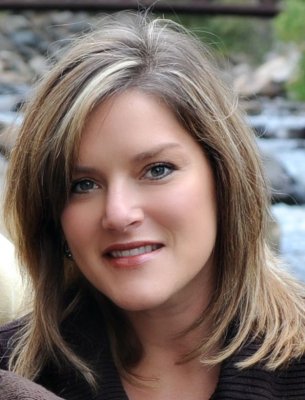 Carmen Polka
Kindergarten Teacher
Ponderosa Elementary School
Thompson School District, Colorado
A common misconception the general public has, is this, "If we just teach young children the basic skills and leave the 21st century skills to the older grades, we will be just fine." This is a fallacy. Basic skills include critical thinking as a necessary, fundamental tool. So what does that look like? What does it sound like? How does one foster critical thinking in a classroom for early learners?
In my classroom, building a foundation for children as young as the age of four is more than possible; it is reality. An environment for optimal learning is centered on a core set of best practices. These practices include balanced literacy, developmentally appropriate, multiple intelligences, and gradual release of responsibility, inquiry and constructivism. However, the most essential to quality instruction and optimal learning is developing quality thinkers. The development of critical thinking skills, abilities, and traits is a basic goal in my classroom. As children start taking apart their thinking by analyzing their inferences, questions, assumptions, purpose and so forth they begin the journey. But it doesn't stop there. Assessing their thinking is where the fun really begins. It is common in my classroom to hear students assessing their thinking using the intellectual standards of logicalness, accuracy, relevance, and significance. My students are actively learning and using the language of critical thinking.
Teaching children at the primary level to think critically is an incredible challenge, yet with the challenge comes great reward.
PRISM: Rays of Light from a Campus-wide CT Infusion
Members of the Meredith College PRISM Team:
· Dr. Timothy M. Hendrix is an Associate Professor in the Department of Mathematics and Computer Science, Director of the PRISM Experience, and Program Coordinator for 6-9 and 9-12 mathematics licensure at Meredith College. Tim's mathematical interests lie in geometry/topology and curriculum development of investigative mathematical tasks; promoting critical thinking through mathematical reasoning is a priority in teaching.
· Ann Gleason is Dean of Students at Meredith College She is co-chair of the PRISM Advisory Committee and assists with the infusion of critical thinking skills in Meredith students' co-curricular experiences. Ann supports a variety of student life areas including judicial affairs, residence life, first year experience, and health services.
· Dr. Steven A. Benko is an Assistant Professor in the Department of Religious and Ethical Studies at Meredith College. Steven's interests are in contemporary culture and ethical theory, focusing on the areas of postmodernism, religion and culture and ethical subjectivity. His recent work is in comedy and ethics, focusing on the way that laughter reveals character and how the study of humor can promote critical thinking skills.
· Dr. Mark O'Dekirk is an Associate Professor in the Department of Psychology at Meredith College. His training is in Experimental Psychology with specific interests in visual selective attention, memory processes, perception, and intellectual/developmental disabilities. The topic of critical thinking plays a significant role in helping psychology majors understand the research process and how to think scientifically about psychological phenomena that are often difficult to measure directly.
· Dr. Kelly Morris Roberts is an Associate Professor of English and Program Coordinator for 6-9 and 9-12 English licensure for prospective teachers at Meredith College. Her research interests include written reflections of pre-service and in-service teachers, portfolio assessment, AIG education, teacher education, and retention of beginning teachers.
How does a smaller liberal arts college infuse critical thinking (CT) into the fabric of the academic climate across the entire campus? PRISM (Purposeful Reasoning, Inquiry & Scholarship at Meredith) is a multi-year campus-wide effort to develop a sustained emphasis on critical thinking through both curricular and co-curricular initiatives. Initiatives include: (1) PRISM Seminars—freshmen-level, discipline-based seminars that introduce critical thinking skills in the context of significant content problems; (2) The PRISM Collaborative, a vibrant professional learning community among co-curricular staff; (3) Efforts to infuse CT in the middle and upper levels of major programs; and (4) Stone Soup Conference, an annual professional development conference for both faculty and staff that is the catalyst for continuing PD during the academic year. This session will share the framework as well as the strategies, successes and challenges of these initiatives with a primary focus on the early lessons learned from data. In the context of articulating the challenges we face and how this campus is addressing those challenges, this session will invite participants to discuss the common challenges campuses face as well as to generate possible solution paths that are beneficial for campus-wide initiatives.