Page Menu

Review the Student Historical Guide…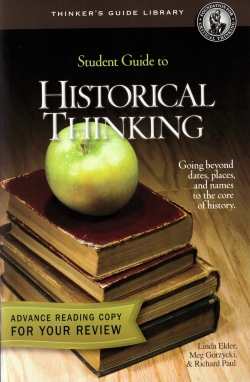 If you are a teacher or instructor and would like to review our new student guide to historical thinking, we will be happy to send you a complementary copy (as long as you are in the U.S. - otherwise the postage is too high). We are interested in your comments as endorsements of the work, and we want any feedback you have on the book.
If you would like to review the book,
click here
to email us your title/position, what class you are teaching in which you might use the guide, how many students would be potentially in the class(es), and the name of your institution. And we will need your physical address.
The book is also available for purchase now...