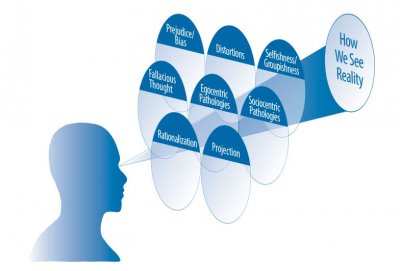 Put another way, clients should come to reason at the highest level of their capabilities within all important parts of life, those we all participate in, and those they individually choose. Critical Thinking Therapy stresses the importance of 1) again, learning the explicit tools of critical thinking for mental health, 2) understanding the complex and rapidly changing world in which most humans now must adapt, and 3) relying on the best thinking that has been done throughout history to address how best to live today – individually and collectively, and 4) helping clients forge the best path for their own self-fulfillment and achievement at the highest level of which they are capable.
Consequently, in addition to teaching clients explicit tools of critical thinking, Critical Thinking Therapists are able, through their own developed critical thinking skills, to effectively pull together and employ the best therapeutic approaches that have come to us through such fields as psychology, philosophy, sociology and anthropology. In developing or using the tools of critical thinking, they do not ignore the best ideas on mental health that have already been worked through by important thinkers from the past, but instead Critical Thinking Therapists appropriate and build on these ideas. In other words, they do not rely on any individual school of psychological or social thought, but instead pull together the best ideas from any field of thought relevant to the mental health of their clients (for instance art or music therapy).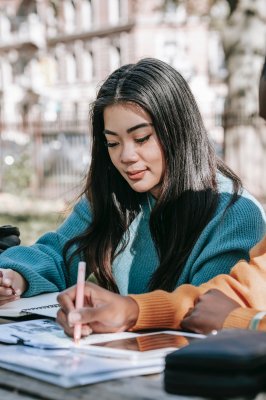 Indeed, Critical Thinking Therapists recognize the importance of intellectual, cultural, and creative development to mental health, so they employ the best thinking from many fields of study - including the philosophical, artistic, literary, historical, and so forth. They focus on the importance of living according to the meaning and purpose one gives to one's life, as well as the human responsibility to live an ethical life. They see the importance of perceiving humans as living in nature, as part of nature, if we are to appreciate and preserve nature, which Critical Thinking Therapists see as a human ethical responsibility. All of these understandings they perceive to be essential to mental health. They argue against living much at all within social media, gaming, and virtual space - if one is to find significant meaning in life which brings inborn pleasure and sense of fulfillment.
In short, Critical Thinking Therapy relies on not only on its own foundational tools for reasoning, but also the best thinking that has been done about mental health historically by theoreticians in the various fields of study. For example, we advocate for Rational Emotive Behavior Therapy because it offers sound therapeutic techniques for taking command of one's neuroses and mental pathologies employing some critical thinking essential concepts. We highlight parts of existentialism as linked to the vital importance of finding and pursuing one's higher purposes in life. We rely on some classic works from antiquity for early critical thinking theory, including Socratic thought and Stoic philosophy. And we see the importance of helping clients learn to navigate the many essential domains of human thought within which all of us must reason well to be mentally healthy– including how we think about and manage money, how we think about the economic system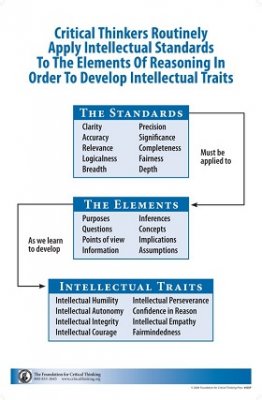 that drives much of what humans do, how we think about sexuality, love, parenting, education, learning, technology, creativity, how we think about ourselves in relationship with the rest of the world, and how we relate to ourselves
In closing, through Critical Thinking Therapy, clinicians are able to directly use explicit tools of critical thinking to help clients intervene in pathological or neurotic thinking. Clients themselves are encouraged to internalize and use the tools of critical thinking as a central part of becoming mentally well. Further, through a robust conception of critical thinking, therapist and clients alike can learn to effectively assess all existing therapeutic techniques which purport to improve one's mental health.
To inquire further about Critical Thinking Therapy and how we can bring it to your mental health journey, or to your practice if you are a therapist, please contact Ms. Lisa Sabend at Lisa@CriticalThinking.Org for more information.