Meeting Times
Each Meeting Lasts 1.5-2 hours


• Feb. 4: 4:30 p.m. Eastern Standard Time

• Feb. 18: 4:30 p.m. Eastern Standard Time

• Mar. 4: 4:30 p.m. Eastern Standard Time

• Mar. 18: 4:30 p.m. Eastern Daylight Time

• Apr. 8: 4:30 p.m. Eastern Daylight Time

• Apr. 22: 4:30 p.m. Eastern Daylight Time

• May 6: 4:30 p.m. Eastern Daylight Time
Enrollment Cap: 25 Participants



Registration Closed


Web Camera and Microphone Required

Participation in this group requires active membership in the Center for Critical Thinking Community Online. Join now to participate!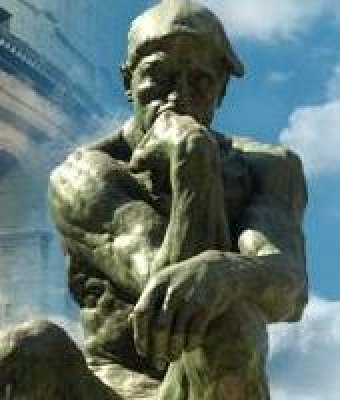 Educated persons routinely and skillfully engage in substantive writing. This is acutely true for students in their classes. Students need to learn how to engage in critical writing: writing that entails focusing on a subject worth writing about, then saying something about it worth saying. It involves using the concepts and processes of critical thinking to write in a way that, for example, is clear, accurate, relevant, and as detailed and supported as it needs to be in in context.

The same holds for learning to read critically, which entails reading texts carefully, analytically, and with a genuine attempt to capture what an author is saying. Critical reading requires explicit employment of critical thinking concepts and principles, including reasonable interpretation and accurate delineation of the logic of an author's reasoning, followed by proper assessment of the quality of the reasoning.

Both critical, careful, analytic reading and critical, focused, well-reasoned writing are essential for learning content in a course or class, as well as for success within the professions. Critical reading and writing are necessary to gain an initial understanding of a subject's primary ideas and to begin thinking within the subject as a whole, making connections among ideas within it and applying those ideas to life beyond the classroom.

Most students have never learned to read or write critically. Instead, with reading, when they attend to a text at all, they tend to react to the text, or capture only vague ideas of what authors are saying. With writing, they have developed habits of getting by with superficial and impressionistic composition which only obscures the purpose of writing itself. Because students have typically never understood how disciplined reading and writing can be used to enrich their learning and lives, they may resist or even dread it.

In this study group, we will explore and apply the concepts and principles of critical writing and critical reading as indispensable parts of skilled reasoning – and of the development of good intellectual character. Our work will relate directly to teaching and learning. It will also directly link with personal and professional life, since self-actualized persons, or in other words, accomplished critical thinkers, engage in critical reading and writing as a matter of course. Therefore, throughout the study group the "students" in question may be those we happen to teach (if we are instructors) or they may be ourselves, as active lifelong learners.

Suggested readings for the study group, though not required, are:

• Richard Paul and Linda Elder's How to Read a Paragraph (Rowman & Littlefield, 2019)

• Richard Paul and Linda Elder's How to Write a Paragraph (Rowman & Littlefield, 2019)
• Gerald Nosich's Critical Writing: A Guide to Writing a Paper Using the Concepts and Processes of Critical Thinking (Rowman & Littlefield, 2022)
There is a 25-participant limit. The first 25 people to register will be sent an invitation to join the group through the Critical Thinking Community Online. Anyone who registers after the first 25 people will be added to a Wait List.

Any of the first 25 registrants who do not accept the invitation by January 25th will be removed from the roster, and people on the Wait List will be invited in order of earliest registered.