Meeting Times
Each Meeting Lasts 1.5-2 hours

Thursday, April 30 4:00 p.m. Eastern Time (1:00 p.m. Pacific)
Thursday, May 7 4:00 p.m. Eastern Time (1:00 p.m. Pacific)
Thursday, May 14 4:00 p.m. Eastern Time (1:00 p.m. Pacific)
Thursday, May 21 4:00 p.m. Eastern Time (1:00 p.m. Pacific)
Thursday, May 28 4:00 p.m. Eastern Time (1:00 p.m. Pacific)
Thursday, June 4 4:00 p.m. Eastern Time (1:00 p.m. Pacific)
In this six-week Study Group, sponsored by the Foundation for Critical Thinking, we focus on how the explicit tools of critical thinking interrelate with deep understandings that come to us through the classics.

Classic literature is deeply interwoven with critical thinking by its very nature, since the classics typically are seen as exemplifying the highest-level standards in literature. But what tools of critical thinking do classic works illustrate? And how can critical thinking help us better understand what makes for the most enlightened ideas as evidenced in classic literature? Or is all classic literature equal in quality? If not, how do we discern the gems in classic ideas, and what should we discard? Just because Aristotle wrote an idea, is it naturally to be considered truth?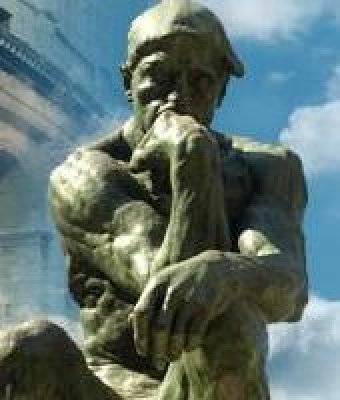 In this group, we will study some of the foundational concepts and principles in critical thinking (using the libraries in the Center for Critical Thinking Community Online), and will read in several classic works - including those of Socrates (through Plato), Seneca, John Stuart Mill, and John Henry Newman.

This Study Group can help you not only apply critical thinking to the classics, but to any field of study, since critical thinking principles are universal. We all need these skills, as do our students, employees, colleagues, and intimates.

In this first Study Group, we can take up to 25 participants, who will meet with Dr. Barnes by GoToMeeting. (It is essential we are able to see and hear one another during each meeting, so cameras and microphones will be required.) You will be given brief assignments each week using the activities and resources in the Community Online. After this group ends, we hope some of you will volunteer to lead similar Study Groups with other members in our community, using our approach and working with us while focusing on a multitude of subjects you may be interested in.

Our ultimate aim is to create a Study Group model that others can emulate – those interested in working their way through universal and powerful ideas while internalizing the tools of critical thinking.