Meeting Times
Each Meeting Lasts 1.5-2 hours


• Feb. 26: 4:30 p.m. Eastern Standard Time

• Mar. 12: 4:30 p.m. Eastern Standard Time

• Mar. 26: 4:30 p.m. Eastern Daylight Time

• Apr. 16 : 4:30 p.m. Eastern Daylight Time

• Apr. 30: 4:30 p.m. Eastern Daylight Time

• May 14: 4:30 p.m. Eastern Daylight Time

• May 28: 4:30 p.m. Eastern Daylight Time
Enrollment Cap: 25 Participants



Registration Closed


Web Camera and Microphone Required

Participation in this group requires active membership in the Center for Critical Thinking Community Online. Join now to participate!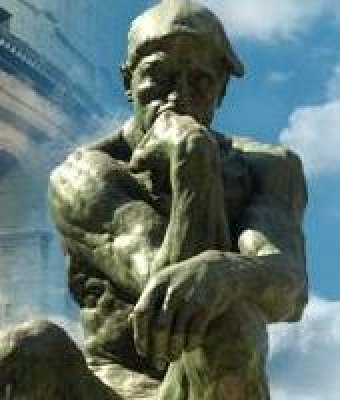 A central idea in critical thinking is that of analyzing reasoning by figuring out "the logic of" something. The "something" in question can be anything that involves reasoning or is a product of reasoning: a problem, issue, article or book, field or discipline, profession, activity, organization, culture…. The list is virtually endless.

For about half the weeks in this study group, we will work on analyzing the logic of certain written articles. Written pieces have a concreteness that allows us to focus on gaining greater expertise in the foundational tools of critical thinking: on skillfully using the elements of reasoning as we analyze the logic of the piece. Once we analyze a written piece, we are then in a position to assess the degree to which the standards of critical thinking have been adhered to by the author(s). As an ever-present background, we will be consciously employing intellectual traits of mind (particularly intellectual empathy and fairmindedness), as well perhaps as seeking to uncover our own egocentricities and sociocentricities.

After analyzing several written pieces, we will move on to analyzing the logic of multifaceted and multilogical concepts, subjects, fields and disciplines, which will help you further understand the power in the elements of reasoning. This study group is for anyone interested in developing as a critical thinker, as well as those who want to bring these understandings into teaching.

There is a 25-participant limit. The first 25 people to register will be sent an invitation to join the group through the Critical Thinking Community Online. Anyone who registers after the first 25 people will be added to a Wait List.

Any of the first 25 registrants who do not accept the invitation by February 7th will be removed from the roster, and people on the Wait List will be invited in order of earliest registered.