Meeting Times
Each Meeting Lasts 1.5-2 hours


• Oct. 2:      4:30 p.m. Eastern Daylight Time

• Oct. 16:    4:30 p.m. Eastern Daylight Time

• Oct. 30 :   4:30 p.m. Eastern Daylight Time

• Nov. 13:   4:30 p.m. Eastern Standard Time

• Nov. 27:   4:30 p.m. Eastern Standard Time

• Dec. 11:   4:30 p.m. Eastern Standard Time

• Jan. 8:     4:30 p.m. Eastern Standard Time 
Enrollment Cap: 25 Participants



Registration Closed


Web Camera and Microphone Required

Participation in this group requires active membership in the Center for Critical Thinking Community Online. Join now to participate!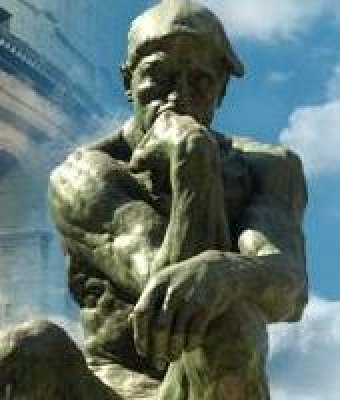 Critical thinking is the disciplined art of ensuring that one uses the best reasoning you possibly can in any set of circumstances; this entails adhering to one's intellectual standards (such as logicalness, accuracy, fairness), understanding reasoning and how reasoning can go wrong (one's own reasoning as well as the reasoning of others), developing ethical character that embraces and contributes to community while cultivating one's individual potential, and embodying critical thinking virtues such as intellectual empathy, intellectual courage, intellectual integrity, intellectual perseverance, and confidence in reason.

Through developed critical capacities, you can take command of the thinking that commands you. No matter what your circumstance or goals, no matter where you are or what problems you face, you are better off if you are in control of your thinking. As a professional, parent, citizen, lover, friend, colleague—in every realm and situation of life—skilled thinking is needed. Poor thinking, in contrast, inevitably causes problems, wastes time and energy, engenders frustration and pain. Poor thinking frequently keeps you from achieving your potential as a unique individual.

Becoming a critical thinker requires that you learn to observe, monitor, analyze, assess, and reconstruct thinking of many sorts in many dimensions of human life. It has implications for every act that takes place in your mind. It requires a special form of dedication and perseverance, honesty and integrity.

In this study group we will study and apply the concepts and principles of critical thinking to improve our reasoning in all aspects of personal life.

There is a 25-participant limit. The first 25 people to register will be sent an invitation to join the group through the Critical Thinking Community Online. Anyone who registers after the first 25 people will be added to a Wait List.

Any of the first 25 registrants who do not accept the invitation by September 18th will be removed from the roster, and people on the Wait List will be invited in order of earliest registered.