The Center for Critical Thinking Community Online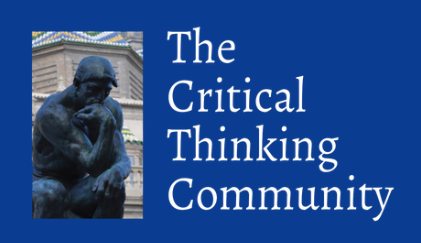 The Foundation and Center for Critical Thinking are pleased to invite you the Center for Critical Thinking Community Online. This interactive learning and communications platform provides subscribers a place to develop together as reasoners through a multitude of avenues, including:



No internet trolls. No empty gossip. Just learning, discussing ideas, and striving toward the most fairminded critical community that humanity is capable of.



30-Day Free Trial Available!

Educators, Administrators and their students.

Independent scholars.

Professionals.

Anyone looking to learn the tools of ethical critical thinking and how to apply them to everyday work, study, and life, as well as to the major problems facing human beings and our planet today.



Institutional Memberships Available

Special institutional memberships are available for schools, colleges, universities, and other organizations! Email cct@criticalthinking.org for details.