Critical Thinking in the News...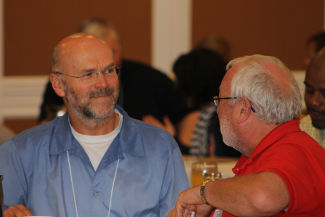 Join us for the
Spring 2012 Workshops on Critical Thinking
February 17-19, 2012
at the Claremont Hotel, Berkeley, California
near the University of California at Berkeley





Choose one of the following sessions:

- Engaging Students in Taking Ownership of Content Through Thinking... Dr. Linda Elder
- Fostering 21st century skills through a substantive conception of critical thinking: Using the Tools of Critical Thinking to Teach Students How to Study and Learn...
Dr. Enoch Hale

- Becoming a Critical Thinking Theorist (advanced session) ...
Dr. Richard Paul
Click here to read more about these sessions and get more information

CALL FOR PROPOSALS - 32nd International Conference CONCURRENT SESSIONS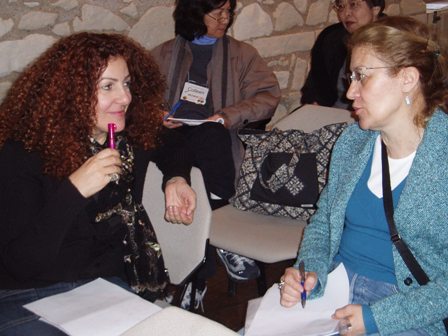 We invite you to submit a concurrent session proposal for the 32nd International Conference on Critical Thinking and Education Reform. The conference will be held in Berkeley, California July 21-26, 2012. Information about the conference is available on our website. Please click here.
Each concurrent presentation will be one hour in duration and will be held the third day of the conference, July 25. As in the past, we assume that presenters will enrich the conference experience by virtue of their participation throughout the entire event. Deadline: March 1, 2012
If you would like to submit a proposal please contact Dr. Enoch Hale at hale@criticalthinking.org

Fostering Critical Thinking in the Classroom...
Use "student understandings" form.
It is important that students clearly understand what instructors expect of them. We recommend the use of a "student understandings" form. This form can be given at the beginning of the course and reviewed accordingly. Students then initial each item as you explain it, indicating their understanding. Here are sample items one might include in such a form:
I understand that there are intellectual standards in this course and that I am responsible for monitoring my own learning.
I understand that the class will focus on practice not on lecture.
I understand that on a typical class day I will be working in a small group and that I will be responsible to take an active part in advancing the assigned work of the group.
I understand that I will be held regularly responsible for assessing my own work using criteria discussed in class.
I understand that if at any time in the semester I feel unsure about my grade, I may request an assessment from the instructor.
I understand that I must keep a journal, using a specific format and including 20 entries in the course of the semester.
I understand that there are 27 short written assignments, one due for several class days.
I understand that there is an oral exam that is a mastery exam, and that I must pass this exam to pass the class.
I understand that I must do a Self-Evaluation in which I make a case for receiving a particular grade using criteria provided in class and citing evidence from my work across the semester.
I understand that the work of the course requires consistent classroom attendance and active participation.
I understand the basis of the final grade as outlined in the syllabus.
Critical Thinking Quotes...
Thoughts from the Past...
Conventional people are roused to fury by departures from convention, largely because they regard such departures as a criticism of themselves. ...
Where the environment is stupid or prejudiced or cruel, it is a sign of merit to be out of harmony with it. … Galileo and Kepler had "dangerous thoughts" … and so have the most intelligent men of our day.
..... Bertrand Russell, 1930