The 40th Annual International Conference on
Critical Thinking

July 22 – July 26, 2020
in

the Arkansas Ozarks
Pre-Conference: July 22
Main Conference: July 23 - 26

Transportation
Flying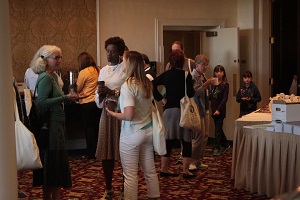 Ground Transportation
There are a number of car rental services at the airport, such as Hertz, Avis, and others. You can see a list of such services, and the relevant contact information, here .
A number of taxi and shuttle services are also available at the airport.
They are listed along with their respective contact details here .
Room Block at 21c Museum Hotel

We have a small room block at
21c Museum Hotel, which is ideally located downtown among the other conference venues. The rate is $185 per room night, but rooms are limited, so we encourage you to book as soon as possible. This is the only downtown hotel, so if you stay elsewhere, you will need to rent a car.

To book in our room block, call Aaron at
479.286.6514 and reference the 'Foundation for Critical Thinking.'

Conference Venues


Map of Conference Venues

All of the conference locations are in Downtown Bentonville, AR within a few blocks of one another. Click the link below for a map of the venues.

List of Conference Venues


Bentonville has been designated a Bicycle-Friendly Community by the League of American Bicyclists,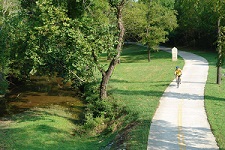 featuring some of the longest single-track trails and paved pathways in the United States. On the City of Bentonville's Bike Bentonville website, you can access maps and other details about the city's cycling routes, trail conditions, events, and bicycle-friendly hotels.
Northwest Arkansas is known for its natural landscapes and lakes, and has become a hub of culture and art in recent years. See the many things to do in the area at NorthwestArkansas.org .