Optional Recreational Group Activities
2023 Critical Thinking Academy
Registration Opens Soon!
October
13-15, 2023
Compton Gardens & Arboretum
312 N. Main Street
Bentonville, AR 72712

Bicycle Ride – 4:30 p.m. Thursday, October 12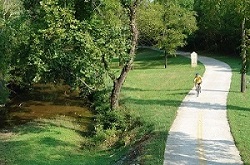 The day before the academy begins, experience the natural beauty of the Ozark Mountain region and get your heart rate going by joining us for a scenic bike ride. We will begin in downtown Bentonville, where Dr. Elder will be our guide and take us northwards toward Bella Vista. We will meet at Phat Tire Bike Shop to pick up our rental bikes as near to 4:30 as possible, and will begin our ride by 5:00 p.m.
We will ride through the outskirts of Crystal Bridges Museum, then northward towards Bella Vista.

Those who wish to take part in the ride will need to reserve their own bicycle rentals. This is easily done online at Phat Tire's website . Those who wish to call the store can do so at 479-715-6170 .

This ride will be relatively easy, and the paved bike route is world-class. You won't want to miss this experience. Don't forget to bring appropriate footwear.

Phat Tire Bike Shop
125 West Central Ave.
Bentonville, AR 72712

Crystal Bridges Museum Tour – 6:30 p.m. Friday, October 13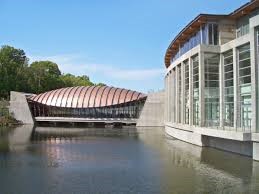 On Friday evening, we hope you will join us for a walk through the Crystal Bridges Museum of American Art . The museum features fine art from nearly every era of U.S. history, extraordinary architecture, and many beautiful acres of Ozark nature.

Entrance to the museum is free, as is parking. The museum closes at 8:00 p.m., so you may wish to arrive early if you'd like more time to explore the gallery and grounds.