Critical thinking is essential to skilled
nursing
and is therefore essential to nursing education. It is interesting to note that the ANA (American Nursing Association) Standards have set forth the framework necessary for critical thinking in the application of the "nursing process." Unfortunately this framework can be executed superficially or substantively, as can any such framework. We believe that skilled nursing depends upon a well-reasoned philosophy of nursing rooted in a deep and rich conception of critical thinking.
Intuitive nursing practice (which is still the norm in nursing), when performed automatically, without care, vigilance, and routine critique, can result in many significant negative implications. The student nurse develops intuitive, skillful performance in nursing by first learning the tools of critical thinking, and then routinely applying reflective, critical thought in routine nursing situations. Through this deliberate and disciplined process, student nurses gradually increase their expertise in reasoning as reliable professionals ensuring quality client care. To think critically through the myriad problems and issues in nursing requires command of the elements of thought and the universal intellectual standards. It requires the development, over time, of intellectual traits and dispositions. And it requires understanding the obstacles to critical thought (that result primarily from egocentric and sociocentric thought).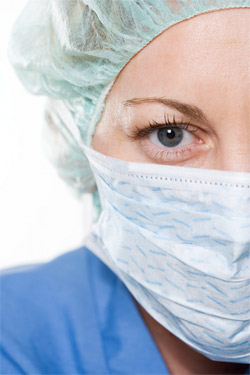 The following articles focus on a number of foundational concepts in critical thinking and though not specifically focused on nursing education, are nevertheless relevant to all instruction which aims at the development of critical thinking.