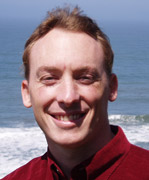 Socratic questioning is disciplined questioning that can be used to pursue thought in many directions and for many purposes, including: to explore complex ideas, to get to the truth of things, to open up issues and problems, to uncover assumptions, to analyze concepts, to distinguish what we know from what we don't know, and to follow out logical implications of thought. The key to distinguishing Socratic questioning from questioning per se is that Socratic questioning is systematic, disciplined, and deep, and usually focuses on founda­tional concepts, principles, theories, issues, or problems.
The art of Socratic questioning is intimately connected with critical thinking because the art of questioning is important to excellence of thought. What the word "Socratic" adds to the art of questioning is systematicity, depth, and an abiding interest in assessing the truth or plausibility of things. Critical thinkers not only ask questions, they ask deep, significant, unbiased questions.
Both critical thinking and Socratic questioning share a common end. Critical thinking provides the conceptual tools for understanding how the mind functions (in its pursuit of meaning and truth); and Socratic questioning employs those tools in framing questions essential to the pursuit of meaning and truth.

The workshop will include an introduction to the theory and practice of Socratic Questioning, through emphasis on the analysis and assessment of reasoning. Participants will be engaged in Socratic dialogue, and will gain introductory experience in Socratic questioning that, with practice, can lead to an increasingly richer understanding of the power inherent in disciplined questioning as a tool of both teaching and learning.
---