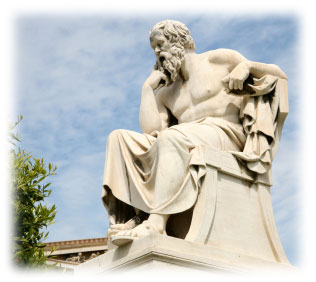 The Foundation for Critical Thinking is pleased to announce

the opening of the

Critical Thinking Community Members Area.

Membership is Complimentary CLICK TO *Join the Critical Thinking Community



For more than a quarter century, the Center and Foundation for Critical Thinking have been fostering fairminded critical thinking through books, thinker's guides, videos, events, professional development programs and our website. In the past few months, we have been building a members section of our website, in part due to the growing number of people and institutions requesting affiliation with us.

The first phase of the members area is the complimentary membership section, which is detailed below.

Within the next six months we will offer paid memberships to the newly created International Center for Critical Thinking under the auspices of the Foundation for Critical Thinking. These memberships will be offered to individuals and institutions, including K-12, higher education, and business groups. One unique strength of our community is that we are inclusive, inviting anyone interested in learning, developing, and fostering critical thinking, from every subject and discipline, from every grade level, from every sector in private life, from every country throughout the world to join us in creating more fairminded critical societies. We will let you know , via email, when the International Center for Critical Thinking Memberships launch. These memberships will offer, among other things, online book studies, Facilitator's Training Programs, additional video footage, powerpoint presentations, critical thinking tests, and expanded elements of reasoning online learning tools.

*If you have ordered from our bookstore or attended an event sponsored by the Foundation for Critical Thinking, your login account may already exist. If you think you may have an existing account, Click Here to find out.
New Resources Available Only to Community Members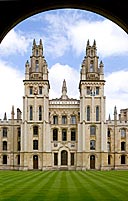 Online Streaming Video


View streaming video selections from our renowned presenters, including Dr. Richard Paul, Dr. Linda Elder, Dr. Gerald Nosich and other Fellows of the Foundation for Critical Thinking. The videos are composed of interviews and clips from various seminars, workshops and conferences. New videos will be added to the members' area frequently. Previews of our various video titles for purchase will also be made available in this area.


Online Critical Thinking Learning Tools


One of our newest ongoing projects is the development of new ways to teach critical thinking using interactive media. Explore our interactive graphical models for teaching and learning the concepts of critical thinking. Learn the Elements of Thought as well as how Intellectual Standards are applied to them. Once you have familiarized yourself with the basic concepts, you can apply them to the advanced model Analyzing the Logic of a Problem where you can enter in a sample problem and work through the logic of that problem using the Paulian model of critical thinking. You can then view the results of your analysis in a printable report.


My Critical Thinking Library (with public/shared view)


Easily compile and share the critical thinking resources available on this website with others. As our website grows with articles, research, teaching strategies and other reference material, we have developed a way for you to easily collect and share them with your colleagues and students. Members will see a special link on every page that saves the page name and link to your Member Library. You can also save your own notes or instructions about the reference. You are provided with a public link to your library that can be emailed or posted on your own website.


My Home Page


Your own personalized member home page provides links to all your account settings, password and **profile. The My Library feature is displayed on your Home Page allowing you quick access to your favorite materials. Your Critical Thinking Home Page keeps you up to date on our most recent articles and reviews of critical thinking in the news and media. And on this page, we provide a thought provoking quote of the day from important thinkers throughout history. Your Bookstore and Registration Desk account information is also available from your home page, giving you the ability to:

View your order history and order payment status
Track the shipping progress on orders (if trackable shipping method is selected),
View your event registrations and select or modify your event session selections (where applicable).
Easily contact and communicate with Foundation staff through our online directory.