These are some of the invited concurrent presenters for the 31th International Conference on Critical Thinking. This year we are planning a full day of concurrent sessions with more than 30 sessions from which to choose. Choose from among these and other concurrent sessions once you arrive at the conference. A concurrent session program will be in your conference packet.

Grade Profiles: Empowering Students to Own Their Learning Through Self-evaluation and Self-assessment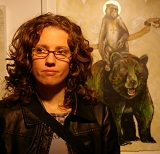 As the end of the term approaches, there's a question that many teachers dread: "Can I have extra credit?" With one simple inquiry, all of the scientific concepts, equation solving methods, or rhetorical analysis skills you've spent months teaching are sidelined for a numbers game. Even students who've put in only minimal effort are suddenly willing to sell their grandma for a few extra points, putting the teacher in a trap that pits mastery and skill development against the desire to see your kids "succeed."

It's not the kids' fault. The traditional model of education places the teacher as the sole evaluator and holder of knowledge, which creates students who are dependent on teachers instead of actively involved in the learning process.
Imagine if your students felt that they had control over their grades through a clear understanding of skill development and evaluation from day one? One way to help students break out of this helpless cycle is to help them understand their role as active learners from start to finish. Grade profiles with clear and precise descriptions of content mastery, student outcomes, and evaluation criteria offer a powerful opportunity for students to become aware of and invested in their own intellectual development.
This multi-media presentation will center on how to implement grade profiles and grade defense essays in order to give students ownership over their own learning. Sample grade profiles, grade defenses, and interviews with students who have been through the process, including difficulties and triumphs, will highlight the power of a student-owned education.
Helping Teachers and Students to Think Critically About Literature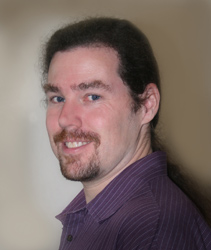 This conference panel will help teachers at all levels seeking to implement and facilitate critical thinking about literature. We will discuss each of the elements of thought (point of view, purpose, question at issue, information, interpretation/inference, concepts, assumptions, and implications/consequences) in direct relation to short pieces of literature. After discussing each of the eight elements in the context of a concrete literary example, we will work together as an entire group relating each of the eight elements to a different short piece of literature. We will then form small groups. Each small group will follow the same process and relate each of the eight elements to another short piece of literature. We will reassemble as a large group, share the results, and then repeat the small group process.


HYSTERIA! A 17TH CENTURY EXAMPLE OF SHODDY THINKING AND ITS TRANSFERANCE TO CONTEMPORARY WESTERN THOUGHT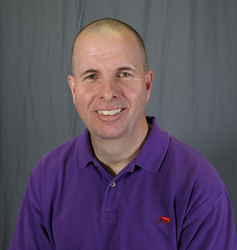 The history of mankind is characterized by inhumane acts that are a consequence of the lack of strong-sense critical thinking. During this session, a Medieval Celtic Priest will take the participant into the world of the witch craze. The session will focus upon how the lack of strong-sense critical thinking on the part of many Western Europeans led to the unnecessary deaths of countless women. In addition, the participant will be asked to use introspection to determine if a degree of fair-mindedness is absent with regard to religious thought. Finally, the session will conclude with the transference of the topic to a contemporary political issue.
Key Concepts: witch; misogyny; Malleus Maleficarum; fair-mindedness; intellectual integrity; strong-sense critical thinking
Modes of Reasoning: Role Playing; Socratic Questioning; Interpreting Video Clips; Substantive Writing
Intellectual Moves: clarify the meaning of concepts; clarify issues, conclusions, and beliefs; transfer insights to new contexts; evaluating arguments and beliefs; rethinking your thinking


ENGAGING STUDENTS IN CRITICAL THINKING USING THE PAUL-ELDER MODEL IN FACE-TO- FACE AND ONLINE CLASSES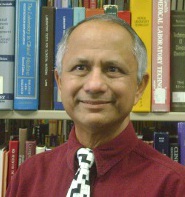 Using Blackboard, the Paul-Elder model was used to engage students to think critically and enhance their learning abilities. The model was included in the syllabus and it was explained to the students that a different teaching technique would be utilized to deliver course content for learning purposes. Students were divided into groups of five and a Wiki site was provided for each group to submit posts. They read weekly assigned chapters and submitted four critically important questions each on the Wiki site. After discussion on their respective Wiki sites, every group uploaded four questions on to a Blog site that was available to all the learners in a class. By going to the Blog site, students accessed all the questions the entire class had compiled. Students answered these questions and further discussions ensued. Because there was a wide variety of stimulating responses, the method engaged students in both face-to-face and online courses. Critical thinking is actively promoted at Norfolk State University and the Paul-Elder method was employed successfully by this facilitator.


Improving Student Critical Thinking Through Direct Instruction in Rhetorical Analysis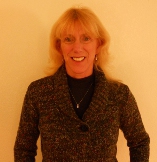 Cultivating critical thinking, intellectual growth, and lifelong learning opportunities that afford students the knowledge and skills necessary for success in life is a fundamental goal of all educational institutions. Educators are beginning to explore those pedagogical practices that could effectively develop higher order thinking skills. Instructional strategies that advance critical thinking pedagogy on a consistent basis could positively impact the range and quality of student critical thinking skills' performance. Further, purposeful implementation of the Thinkers Guides, based on Paul and Elder's model of critical thinking and Socratic questioning, could strengthen students' perceptions of critical thinking and of their own critical thinking abilities. Using Paul and Elder's Thinkers Guides, the Elements of Reasoning, and Socratic questioning, this session will focus primarily designing instruction which integrates direct instruction in rhetorical analysis. Participants will work in small groups and will be offered instructional methodologies which encourage analysis and evaluation of expository and argumentative discourse and which develop students' critical thinking, reading, and writing skills.


Critical Thinking in a Chemistry Laboratory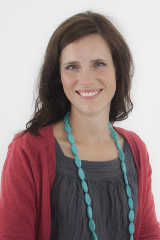 In response to a campus wide critical thinking initiative, a semester long critical thinking fellowship resulted in a number of changes to the general chemistry labs. The formation of a central question, a course concept map and a written logic of the course has focused the lab teaching in a new direction. With the use of the SEE-i technique students are asked to explain chemical behavior in terms of the atoms and molecules involved in the experiments on a weekly basis. This has helped students to think chemically in that they are constantly looking for the "unseen" molecular explanations responsible for the "seen" behaviors of matter. Participants in this session will receive these critical thinking materials developed for this laboratory and student work examples. The Critical thinking Assessment Test (CAT) was given before and after each semester and the students' reaction to the method was documented at the end of each semester. The students' progress in clarifying purpose and concepts was tracked each week with the SEE-i technique in order to help them develop the intellectual standards of importance and depth.


"What Happens After the Workshop?: Making critical thinking 'stick' at your institution"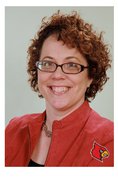 In recent years, many higher education institutions have launched new initiatives to promote the development of critical thinking with students, faculty and staff. Offering training and workshops with experts is just one step in fostering an institutional culture that values critical thinking. In this session, participants will explore the principles of organizational transformation being put into place since 2007 at the University of Louisville to promote a permanent transformation of the undergraduate curriculum. Participants will have a chance to apply these principles to their own critical thinking efforts to help them plan for the development of centralized resources, peer mentoring, and strategic implementation of critical thinking concepts after the initial workshops have ended.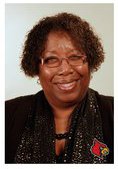 What is metacognition and how does this concept align with improving student learning and promoting critical thinking using the Paul-Elder critical thinking framework? This interactive session will assist faculty in incorporating student-centered, self-regulation strategies into their instruction. The session is also designed to help faculty facilitate student awareness of their own learning processes in order to enhance student learning and long-term retention of course content. During this session, participants will be engaged in clearly defining and discussing the relevance of metacognition in improving student learning outcomes; engaging and working with concepts of metacognition and critical reflection; exploring specific strategies to infuse metacognition into their course structures.


"In the Book It Says": Reading and Writing Strategies for the Critical Mind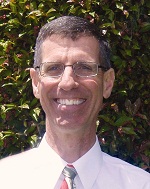 Students all too often look at a book or text as being a repository of facts that either need to be searched for the right answer or memorized for a test. The critical mind does neither of these: instead, it digs deep to explore and understand. This session will look closely at how the Elements of Thought, rich texts, annotation, group discussion, and SEEI contribute to the education of the thinker. It will become evident that critical thinking also allows for differentiation among students and fosters motivation at all levels. The strategies and activities discussed will be practiced and rubrics provided along with materials that can be used immediately in the classroom, including a Power Points and handouts.


This session is intended for educators wanting to implement authentic rigor and critical thinking opportunities into alternative education instruction, developmental education, ABE, GED, ESL courses, and other classroom contexts where students have been labeled as "academically underprepared" or "academically struggling".

The goal of this session is to share resources that promote critical thinking skills for students enrolled in alternative education instruction. Given the challenges that both educators and students face when trying to create meaningful and authentic learning opportunities for students, it is important that we have a supportive community where we can share resources/strategies, express concerns, and celebrate our triumphs.

During this session, Erynn and Krista will facilitate a round table discussion to allow participants to share promising practices for developing and inspiring critical thinking skills within our classrooms. Our desired outcome is to create an online learning community (through Google groups) where participants can continue to share practices and tools, request feedback and guidance, and elevate critical issues all with all participating group members.

About the presenters:
Erynn Jones and Krista Sabados are currently implementing critical thinking strategies within YouthBuild USA, a nonprofit organization serving low-income youth so that they can earn GED/diplomas, prepare for college, and engage in service learning.


Implementation of critical thinking principles in foundational theoretical and practice nursing courses

Introducing the principles of critical thinking to first and second year baccalaureate students is often a daunting task. Faculty are often pressured to deliver content rather than inspire critical thought and hence deeper learning. Educators can lose creativity and passion for the topic and students simply just want to know what is on the exam. To mediate these effects educators can employ critical thinking strategies within the classroom and clinical setting to encourage students to think with greater depth and breath. In this workshop presentation a group of nurse educators will share and demonstrate their experiences using the Richard Paul model of critical thinking and lead you, the audience, through a variety of exercises where you have the opportunity to work in discussion groups to apply the Foundation for Critical Thinking framework to scenarios in your specialty areas.


Faculty PD Program: Supporting Faculty in Developing Student Critical Thinking Skills in Online Courses
Established a new faculty professional development program takes time and careful planning. Of course, the overall goal of most faculty professional development programs is to improve teaching and learning. Generally, when a faculty group is formed, such as in a professional development program, the combined energy created has great potential to not only motivate faculty, but also improve the final product or outcomes of the program. Because of the continued communications and the sense of "community" that comes from an ongoing PD program, accountability and support can help the individual faculty members to be more productive in completing the program successfully. That is what was found in the development of one faculty professional development program, referred to as "The Distance Learning Academy." This 9 month program focused on supporting faculty in establishing methods for developing student critical thinking skills in online courses. The ultimate goal of the professional development program was to produce an interactive instructional product for an online course that included all of the following elements:
1. measurable learning objectives
2. instructional content (that included a component of the
Paul & Elder Model)
3. models or examples of critical thinking assignments
4. practice or self-check assignments, and
5. a final assessment.
The program has been very successful and has been repeated in the summer of 2010.
Dr. Jones will share how this faculty professional development program was organized, summarize how the Paul & Elder model was used to support the faculty members' efforts to develop instructional content for these specific products, summarize the faculty support provided within this program, and provide examples of the specific software programs used to develop the instructional products including iSpring Pro, Austhink Rationale Software, Soft Chalk, and Camtasia. Attendees will be able to review the online instructional products that were produced as a directly result of their involvement in this program.


Organizing and Facilitating a Professional Learning Community Results in Scholarship
During the summer of 2009, a new professional learning community (PLC) was developed at one university. The primary goal of this PLC was to have 8-10 faculty members from the College of Education utilize the Paul & Elder model in at least one course they were currently teaching during the fall 2009 term. Also, the PLC members were asked to document the results of this implementation. Eight faculty members completed the PLC over 4 semesters. In doing so, this PLC has now resulted in one regional presentation, at least 2 individual national conference presentations, and has evolved into one new book that is due to be published by Information Age Publishing in 2011. Dr. Jones and Dr. Haydon will share how this professional learning community was organized, summarize how the Paul & Elder model was used to support the faculty members' efforts to develop instructional content for their courses, and explain how this community evolved, over time, in to scholarship. Attendees will receive guidelines on how to organize and facility a successful professional learning community.


Adapting the Professional Development Model for Critical Thinking for the Online University: An Action Research Approach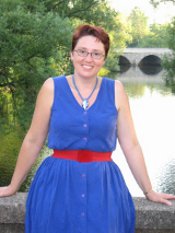 How can higher education faculty, already highly schooled and knowledgeable in their fields of study, also achieve the level of expertise in the discipline of critical thinking that is necessary to integrate critical thinking instruction and assessment across the curriculum? Many traditional (face-to-face) colleges and universities are meeting this challenge by applying Paul and Elder's professional development model for critical thinking. However, at an online university whose faculty are geographically dispersed, there is no physical campus on which to create a critical thinking climate. The purpose of this session is to share a collaborative, action research strategy for adapting the principles of Paul and Elder's professional development model to guide the integration of critical thinking instruction and assessment in competency-based online higher education courses, using a centralized curriculum design model.