About the Conference and the
Foundation for Critical Thinking

Since 1981, The Foundation and Center for Critical Thinking – sister organizations that together represent the world's oldest think tank dedicated to critical thinking – have hosted the world's longest-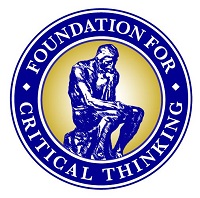 running critical thinking conference. The conference emphasizes the Paul-Elder Framework for Critical Thinking, which stands apart from other critical thinking theory in that, first, it applies to all human thought in all fields, professions, and domains of life; second, it relies on natural, rather than technical, language to provide tools and concepts that enable the thinker to break down, assess, and enhance his or her own thinking; third, it accounts for human emotions and desires; and fourth, it emphasizes the importance of ethics in reasoning.

Regardless of your professional, educational, or personal background, the Annual International Conference on Critical Thinking provides a unique opportunity for you to improve your understanding of critical thinking, as well as your ability to apply it to your everyday work, learning, and life.
Types of Conference Sessions
Focal Sessions

Focal Sessions are led by Fellows and Visiting Scholars of the Foundation for Critical Thinking. These sessions are 'Focal' because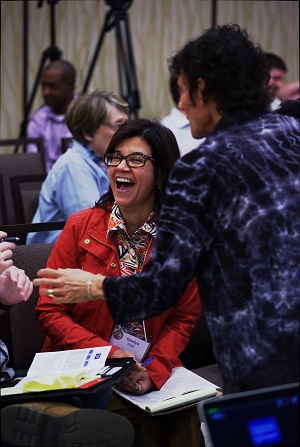 they focus on the very foundations, or the central ideas, in a rich conception of critical thinking. Each Focal Session targets one or more essential concepts or sets of principles in critical thinking, often in connection with essential applications of critical thinking. Most Focal Sessions are appropriate for both new and returning attendees, while one this year will be clearly designated an 'Advanced Session,' formulated with returning attendees in mind.
Whenever there are Focal Sessions, several take place at the same time; when you register, you will be able to choose which ones you wish to attend.
Concurrent Sessions

Concurrent Session Presentations are conducted by conference participants whose proposals have been approved by Fellows of the Foundation for Critical Thinking. These are sessions in which presenters share their experiences in bringing critical thinking into the teaching and learning process, into daily decision-making, throughout organizations or departments, or into any other aspect of work or life. Concurrent presenters may share their research in critical thinking, or their developed theory and application of critical thinking.
There are typically 4-6 of these sessions scheduled during each Concurrent Session block. You will receive a copy of the Concurrent Session Program at the conference, and will be free to choose whichever sessions you would like to attend. The Concurrent program will also appear on this website as proposals are approved.
Roundtable Discussions

Like Concurrent Sessions, Roundtable Discussion Presentations are conducted by conference participants whose proposals have been approved by Fellows of the Foundation for Critical Thinking. However, these discussions are held in circles, and are more discourse-based than other session types. Each approved Roundtable Presenter will begin with a 5-10 minute presentation,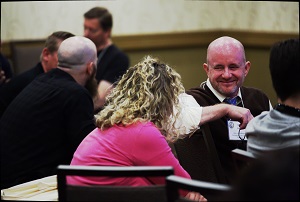 which will then open into a Socratic dialogue among everyone in the circle. (In some instances, two or more Roundtable Discussions may be combined; in such cases, each Discussion leader will take turns presenting before the dialogue begins.)
All Roundtable Discussions take place concurrently. Participants are free to attend whichever ones they wish, and can move between discussions after initial presentations are finished. You will receive a copy of the Roundtable program at the conference, and this program will also appear on this website as proposals are approved.
Conference Rates

Cost Per Person

Early-Bird Rates - If Paid by May 22, 2020

1 Person

2-3 people

4-6 People

7 or More

Main Conference Only


$790.00

$760.00

$735.00

$685.00

Main Conference & Pre-Conference

$995.00

$950.00

$915.00

$850.00

Standard Rates - If Paid AFTER May 22, 2020

1 Person

2-3 people

4-6 People

7 or More

Main Conference Only

$870.00

$835.00

$810.00

$755.00

Main Conference & Pre-Conference

$1,095.00

$1,045.00

$1,005.00

$935.00

Pre-Conference Only - Pay Any Time Before July 14

1 Person

2-3 people

4-6 People

7 or More

Pre-Conference Only

$240.00

$225.00

$215.00

$195.00
Registration fees cover tuition, learning materials, and beverages like coffee and tea.
Attendees will need to arrange for their own lodging and meals.


The Venues
Join us in the Ozarks in Bentonville, Arkansas! All Conference sessions and activities will take place in several Downtown venues, all within easy walking distance of each other:
Information on transportation and lodging, including a map of the Downtown Bentonville area, can be viewed on this page !

Call for Critical Thinking Ambassadors

Those who register as ambassadors for critical thinking have attended one or more of our conferences, events, online courses, or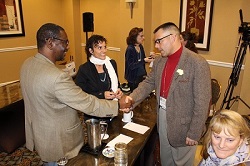 professional development programs; they are committed to advancing fairminded critical thinking within their circles of influence, at work, and throughout life. By registering as an ambassador for critical thinking, you are showing willingness to welcome newcomers to our conference, and to share with them your commitment to advancing ethical critical thinking.

To register for the conference as an ambassador for critical thinking, be sure to select one of the registration options that is clearly marked, 'VOLUNTEER AMBASSADOR.'
International Summit for the Advancement of Critical Thinking Across Human Societies
This afternoon event, open to all conference attendees and the public, will be held at the Meteor Gallery in Bentonville, Arkansas, immediately following the conference.
The
purpose is to advance discussion on how a robust conception of fairminded critical thinking can be cultivated within all academic institutions, professional organizations, business and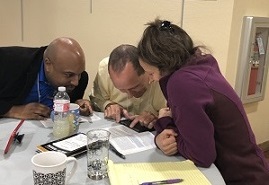 government agencies, and throughout personal life - across the world. See details here.

The summit will be led by Drs. Linda Elder and Gerald Nosich. Participants will discuss how critical thinking can be fostered in their communities and countries to more effectively solve problems and deal with complex realities, using the highest forms of reasoning.

Admission is complimentary for all who attend. We are currently accepting proposals for guest Summit presentations; please see the Call for Proposals toward the bottom of this page for details.

Focal Session Presenters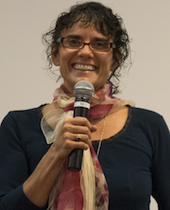 Dr. Linda Elder
Dr. Linda Elder is an educational psychologist and international authority on critical thinking. President and Senior Fellow at the Foundation for Critical Thinking, she has taught psychology and critical thinking at the college level, and has given presentations to more than 50,000 educators and leaders. She has coauthored four books, including 30 Days to Better Thinking and Better Living through Critical Thinking and Critical Thinking: Tools for Taking Charge of Your Professional and Personal Life, as well as 24 Thinker's Guides on critical thinking. Concerned with understanding and illuminating the relationship between thinking and affect, and the barriers to critical thinking, Dr. Elder has placed these issues at the center of her thinking and work.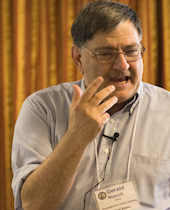 Dr. Gerald Nosich
Dr. Gerald Nosich is a Senior Fellow at the Foundation for Critical Thinking and a prominent authority on critical thinking. He has given more than 150 national and international workshops on critical thinking, has worked with the U.S. Department of Education on a project for the National Assessment of Higher Order Thinking skills, has served as the Assistant Director of the Center for Critical Thinking, and has been featured as a Noted Scholar at the University of British Columbia. Dr. Nosich is Professor Emeritus at SUNY Buffalo State and the University of New Orleans, and is the author of two books including Learning to Think Things Through: A Guide to Critical Thinking Across the Curriculum .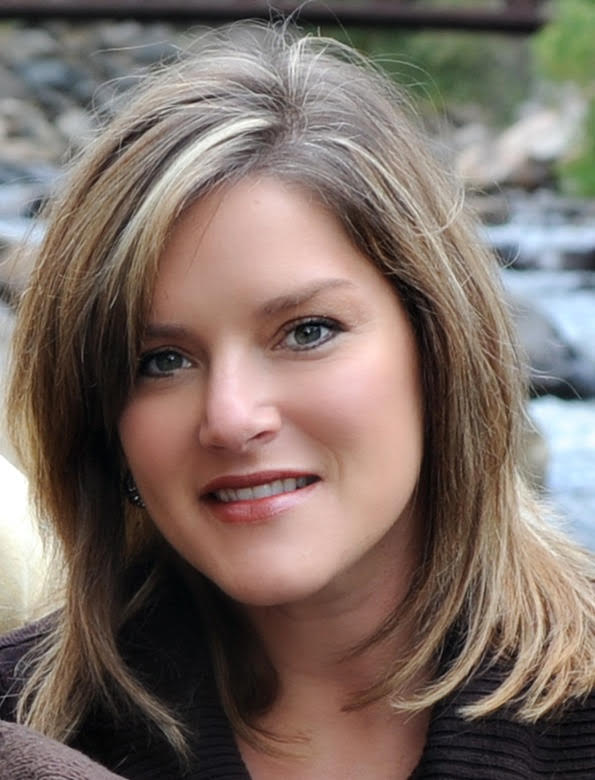 Ms. Carmen Polka
Ms. Carmen Polka has worked diligently to infuse critical thinking into her classroom instruction, curriculum, and assessment for more than eighteen years. Focused on transforming education through the implementation of quality instructional practices, Ms. Polka instigated and co-authored the Colorado Academic State Standards targeting research and reasoning based on the Paul-Elder framework. As a leader and critical thinking expert in her district, she led professional development and coached K-12 teachers to effectively utilize Paulian theory.

Ms. Polka is currently a principal at an elementary school, as well as a Doctoral candidate in the Educational Leadership and Policy Studies program at the University of Northern Colorado. She is also a licensed K-12 Special Education teacher.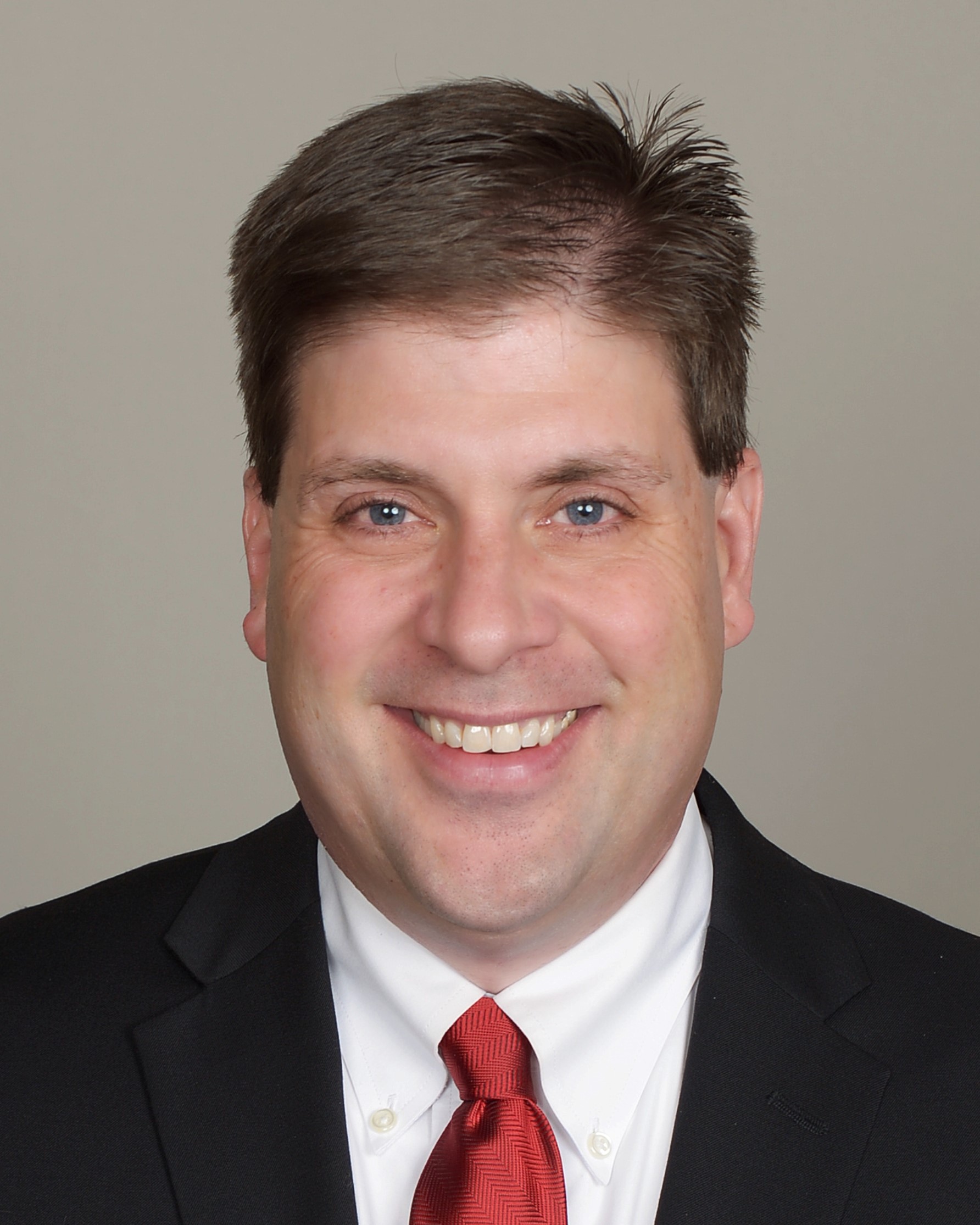 Dr. Paul Bankes

For more than seventeen years, Dr. Paul Bankes has played an important leadership role in fostering the Paulian conception of critical thinking in multiple school districts. As a principal, he led the implementation of this critical thinking approach to bring about state-recognized levels of achievement in three different Title I schools – a high school, a middle school, and an elementary school. He helped author the reasoning portion of the Colorado Academic Standards that are based on the Paul-Elder framework. In addition to his administrative experience, Dr. Bankes was an elementary school teacher, continues teaching critical thinking courses at the college level, and is currently serving as a Director on his School Board of Education.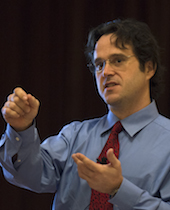 Dr. Brian Barnes

Dr. Brian Barnes holds a Ph.D. in Interdisciplinary Humanities and an MA in Philosophy from the University of Louisville. Barnes is a veteran of the US Army, along with other non-academic careers, and currently teaches face-to-face and online classes at several universities in traditional philosophy topics, sustainability, and critical thinking. He has co-authored articles examining critical thinking strategies and tactics for the National Teaching and Learning Forum and is author of the textbook, The Central Question: Critical Engagement with Business Ethics. Barnes co-hosts the weekly radio show, Critical Thinking for Everyone!, on 106.5 Forward Radio in Louisville; he also created Adventures in Critical Thinking, a critical thinking comic book series.