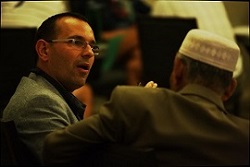 1. Focal Session Selection Please log into your criticalthinking.org account at your earliest convenience, check that your Focal Sessions are selected, and make sure you have selected the Focal Sessions you would like to attend. It is essential to pre-select these sessions so we have an accurate count of participants for room assignments. While at the conference, please attend only the sessions you have registered for.


2. Checking in at the Conference - Tuesday Morning The conference check-in period will be from 7:30 a.m. until 8:30 a.m. in the in the reception hall of the AP Auditoria (Parkstraat 51), where your materials will be ready for you. Simply provide your name, and you will be given everything you need.

If you are not able to make it to the check-in area before 8:30 a.m., you can proceed to the Opening Ceremony and Keynote, which will be in the Jean Monnet Room (AP 01.30) inside the AP Auditoria. Then, during the first break, you can obtain your materials from the FCT Help Area in the reception hall.

3. Materials You Will Receive at Check-In When checking in at the conference, you will receive a packet of all relevant information, the publications you'll be using during your sessions, a physical copy of the Conference Program and Proceedings , a pen and notepad, and a tote bag to carry everything in. In your packet, you will find a campus map (similar to the one linked at the top of this page), information about the conference, the Focal Sessions for which you are registered and the rooms in which they take place, and general information about the Foundation for Critical Thinking. Please take time to review the packet when you receive it, as it will contain much valuable information.

4. Payment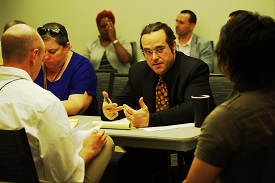 All registration fees should be received by us prior to the conference. Anyone attempting to pay on-site will need special permission to do this from us in advance. A signed purchase order from qualifying institutions (e.g. accredited schools, military or government offices, etc.) is an acceptable substitute for pre-payment, as long as we receive the P.O. before the conference.

5. Refreshments Coffee, tea, and fresh water will be available during breaks in the reception hall of the AP Auditoria.
6. If You Get Lost If you need directions, please visit SBIB in the SW Faculty of Social Sciences building (Parkstraat 45).

7. Lunch
Attendees will be on their own for lunch.