The 35th International Conference on Critical Thinking and Educational Reform
Now Offering Select Live Online Sessions via GoToWebinar
Join us online at the conference!
Available Online Sessions:
July 25 th – 26 th
· Bringing Critical Thinking into the Heart of Teaching & Learning
Presented By Dr. Linda Elder
July 27 th
· Helping Students Come to Understand Content as a Mode of Thinking
Presented By Dr. Gerald Nosich
July 28 th
· Employing Socratic Questioning as a Means to Cultivating the Intellect & Freeing the Mind
Presented By Dr. Gerald Nosich
July 30 th
· Understanding the Inherent Barriers to Freedom of Thought and the Emancipated Mind
Presented By Dr. Linda Elder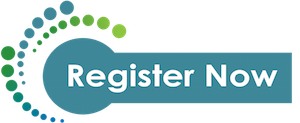 Additional Information:
· Invitations to join the conference sessions will be sent out 48 hours prior to the session start date, at this time you will be required to provide GoToWebinar with your name and a valid email address where the link to the session will be sent.
· Session materials will be sent out prior to the conference start date. Please provide a valid shipping address during the checkout process so that we can ensure these materials reach you.
· Session pricing is based upon the time in hours that each session will run.
· A stable Internet connection is recommended for an optimal learning experience.
Please send all questions regarding these online sessions to: ellingson@criticalthinking.org