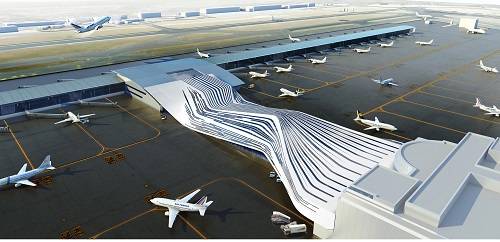 Air Travel

The nearest airport to KU Leuven is Brussels Airport in Zaventem, Belgium. You can book your flight directly on the Brussels Airport website.

Train
We recommend traveling from Brussels Airport to Leuven by train. The Zaventem train station is located at the basement level of Brussels Airport and offers direct trains to Leuven. The journey takes roughly 15 minutes; tickets can be purchased at the station, or through the official website of Belgium's national railway company, NMBS/SNCB.


Car
We do not recommend renting a personal vehicle to travel to Leuven. Leuven is a fairly small city, with the city center being within walking distance and an inconvenient area for private cars (having many one-way streets, numerous loops directing drivers out of the city, minimal parking, and so forth). Those who still prefer to rent a personal vehicle may do so at Brussels Airport, where Hertz, Avis, and other companies offer car rental services.

Taxi
Those who take taxis from the airport for any reason should only use licensed, metered taxis. These will be located outside of the Arrivals hall (where unofficial taxis are not allowed), and will be blue with yellow markings.




Bicycle
Those who wish to rent bicycles in Leuven will have many options, including:

Book Early!

Summer reservations for European hotels and B&B's can fill up quickly and well ahead of time. We recommend making your lodging arrangements earlier than later.
Lodging Options in Leuven

The city of Leuven offers many places to stay, and an overview of possibilities can be viewed at leveninleuven.be. There are also Air B&B's in Leuven.

You can see a list of hotels, sorted by their proximity to KU Leuven, through Booking.com.