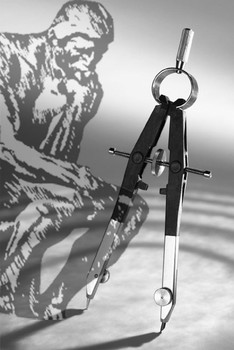 A Workshop for Engineering Faculty and Practitioners
Engineering Reasoning
With Dr. Rob Niewoehner
Two-Day Workshop
February 29 – March 1, 2008
DoubleTree Hotel and Marina, Near UC Berkeley, CA
Engineering increasingly attends to systems of systems, where the product of the engineer's intellect exhibits complex interactions with other systems, markets, technologies, the environment, and society. Additionally, the workplace demands that the individual engineer continually develop, mastering new learning and deal with increasing complexities. The thinking skills of our students and young engineers provide the foundation for that growth, while in school and in the workplace. When we explicitly target their thinking skills, we provide them leverage for learning both in class and on the job.
"Critical Thinking" can be an educational buzz-phrase which we presume implicit in rigorous programs. Or, substantively expressed, critical thinking becomes a "system opening system," a lever for both cracking open both new domains and intensifying insight into the web of connections that characterize engineering work. Generalizable critical thinking skills and dispositions should guide professional reasoning through complex engineering questions and issues, whether technological, commercial, environmental, ethical, or social.
Yet our students do not naturally think using the tools of critical thinking; they do not intuit the important questions they should be asking of themselves, teachers, colleagues, customers, or vendors, to either guide their understanding or refine their thinking. We can leave them to learn these skills fitfully over their career (if they do at all), or direct and coach them.
This workshop will focus on contextualizing the concepts of critical thinking as they apply to any engineering discipline, for both the engineering educator and industry leader. These questions will lie at the heart of the workshop:
How can we help young engineers recognize and articulate the important questions at the heart of all high quality engineering reasoning? Here the workshop develops the elements of reasoning, the intellectual standards and the intellectual traits as templates for analyzing engineering thinking.

How can we diffuse critical thinking skills through our instruction and business practices? Here the workshop directly addresses the challenges posed by the thorniest of the ABET 2000 'a-k' criteria: lifelong learning, teamwork, ethical and professional responsibility, and effective communications.
The following diagrams are extracted from the workshop materials, and highlight the critical thinking concepts around which this workshop will be organized: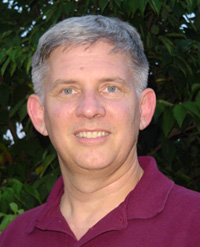 The workshop will be led by Dr. Rob Niewoehner, Director of Aeronautics at the U. S. Naval Academy. He served as a senior experimental test pilot with government/industry teams prior to joining academia. He received his B.S. in 1981 from the U.S. Naval Academy, his M.S.E.E. in 1981 from The Johns Hopkins University, and his Ph.D. in 1994 from the Naval Postgraduate School. He is among the early contributors to the international CDIO (Conceive, Design, Implement, Operate) consortium, tackling the reform of engineering education and emphasizing the engineer as learner and practitioner. He has worked diligently during the past several years to bring critical thinking into his classes at all levels and into engineering and leadership instruction from both program and institutional perspectives. He is a dynamic presenter.
Participants will utilize the Thinker's Guide to Engineering Reasoning, written by Paul, Niewoehner, and Linda Elder, and published by the Foundation for Critical Thinking.
Engineering Reasoning Workshop - Spring 2008

Cost Per Person
EVENT OPTIONS: IF PAID BETWEEN Oct 01 2007 AND Feb 01 2008
1 Person
2-3 people
4 or More
Engineering Reasoning Workshop - Spring 2008 (early registration)
AVAILABLE NOW
$360.00
$330.00
$300.00
About Us…
The Center and Foundation for Critical Thinking have together hosted critical thinking academies and conferences for more than a quarter century. During that time, we have played a key role in defining, structuring, assessing, improving and advancing the principles and best practices of fair-minded critical thought in education and in society.

Throughout our work we emphasize and argue for the importance of teaching for critical thinking in a strong, rather than a weak, sense. We are committed to a clear and "substantive" concept of critical thinking (rather than one that is ill-defined); a concept that interfaces well with the disciplines, that integrates critical with creative thinking, that emphasizes the affective as well as the cognitive dimension of critical thinking, that highlights intellectual standards and traits. We advocate a concept of critical thinking that organizes instruction in every subject area at every educational level, around it, on it, and through it.



Hotel Information


**Our Room Block at the DoubleTree has been filled**

This block rate is being held until February 25, 2008.

They are located at

1800 Powell Street, Emeryville, California, USA 94608.

Please visit their website for information about their facilities, or call them directly at

1-510-658-9300.
**

To reserve a room, please follow their step-by-step instructions below:



1.	Go to www.sanfranciscooakland.stayhgi.com.
2.	Under "Check Availability" on the right hand side, please enter your date of arrival and departure 
        (February 28-March 2, 2008).  Then, click the "GO" icon.
3.	Please scroll down to the bottom page.  Under "Group/Convention" code, please type in "

FTC

," and click "CONTINUE."
4.	Please select your room type, and click "CONTINUE."
5.	Then, enter your information and method of payment.  A confirmation number will be given to you, and you're all set!

Thank you and we look forward to having you as our guest. 

NOTE:  Please make your reservation on or before the cut-off date (February 25, 2008). 
 
For DoubleTree Hotel Reservations



Call the Berkeley DoubleTree Directly at
510.548.7920
. Ask for the "Critical Thinking Room Block."
The DoubleTree Hotel in Berkeley, California is located on the water, overlooking the San Francisco Bay. The Berkeley Marina is ideal for conferences looking for a unique and serene location in the heart of a major metropolitan center.
Conference Rate $124 per night during the workshop. This rate includes a full breakfast buffet everyday of the preconference and conference (including beverage and gratuity).
This rate is available until February 11, 2008.
About the DoubleTree and Its Amenities:
The hotel has 370 spacious guest rooms, All with balconies or patios and many with views.
Check-in time is 4:00 pm.
All guestrooms offer high-speed internet access.
The hotel offers the waterside Bay Grille Restaurant and Lounge.
The hotel is pleased to offer the Discounted Group Rate of $124.00 per room, per night.
Ask for the "Critical Thinking room Block" The hotel is pleased to offer the group rate through February 1st, 2008. This rate is for a standard room and does not include tax. Marina View upgrades are available for an additional charge of $20.00 per night, plus tax.
In room coffee, two daily newspapers delivered, hair dryer and iron with ironing board.
Stay in shape at the hotel's complimentary fitness center and miles of bayside running trails.
Order Room Service, to round out the pampering!
Complimentary shuttle service to downtown Berkeley, North Berkeley BART Station, "Trendy" 4th Street Shops, and UC-Berkeley Campus
( 2 ) Staffed state-of-the-art business centers with computers, high speed internet access, copier, fax, and phone.
Complimentary parking for all attendees and guests!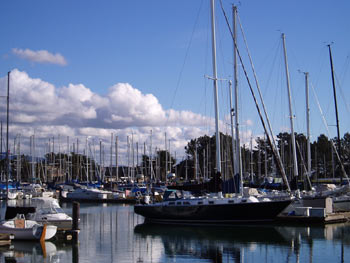 ADDITIONAL INFORMATION:
The hotel offers complimentary parking for all conference guests and attendees.
The hotel offers complimentary use of its 2 indoor pools, and fitness center featuring a whirlpool, sauna, workout room and locker room.
The hotel offers complimentary local shuttle to virtually anywhere in Berkeley including the Bay Area Rapid Transit station for easy access to San Francisco.
For more information on interesting things to do in Berkeley visit: www.visitberkeley.com