Transportation, Lodging, and Leisure

October 2019 Critical Thinking Educators and Administrators Academy


October 10 - 13, 2019

Registration Closed


Compton Gardens and Conference Center

312 N. Main St.
Bentonville, AR 72712
Traveling to and in Northwest Arkansas

Flying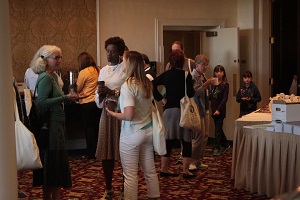 Ground Transportation
There are a number of car rental services at the airport, such as Hertz, Avis, and others. You can see a list of such services, and the relevant contact information, here .
A number of taxi and shuttle services are also available at the airport.
They are listed along with their respective contact details here .

Airbnb
There are several Airbnb's quite close to Compton Gardens, where the Academy will take place.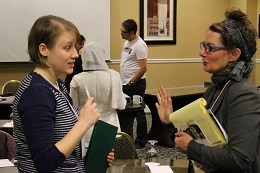 Hotels, Motels, and Inns
A more extensive list of lodging options in the area can be reviewed on TripAdvisor .
Leisure

Bentonville has been designated a Bicycle-Friendly Community by the League of American Bicyclists,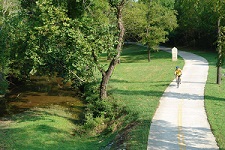 featuring some of the longest single-track trails and paved pathways in the United States. On the City of Bentonville's Bike Bentonville website, you can access maps and other details about the city's cycling routes, trail conditions, events, and bicycle-friendly hotels.
We are organizing a group ride at the Academy, and are requesting advance notice from those who wish to join us; see details here. Participants wishing to explore the local trails themselves can rent bicycles from locations such as the City of Bentonville's Downtown Activity Center as well as Phat Tire Bike Shop .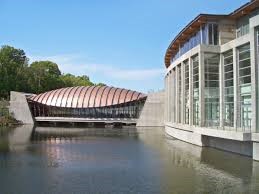 Other Recreation
Northwest Arkansas is known for its natural landscapes and lakes, and has become a hub of culture and art in recent years. See the many things to do in the area at NorthwestArkansas.org .
And remember - we are planning a group excursion to the
Crystal Bridges Museum of American Art ,
a
world-class museum with centuries' worth of paintings, sculptures, and more. We are requesting advance notice for those who would like to join us; see details here.
Compton Gardens and Conference Center
312 N. Main St.
Bentonville, AR 72712

Registration Closed

October 10-13, 2019