Recreational Group Activities

October 2019 Critical Thinking Educators and Administrators Academy


October 10 - 13, 2019



Registration Closed

Compton Gardens and Conference Center

312 N. Main St.
Bentonville, AR 72712
Dinner, Q&A, and Museum Tour – 6:00 p.m. Friday, October 11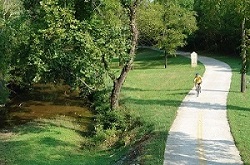 (We are asking participants to let us know in advance if they'd like to join us for the dinner and Q&A. Please email cct@criticalthinking.org to confirm that you would like us to reserve a seat for you.)
On Friday evening, we hope you will join us for dinner, discussion, and a tour through the Crystal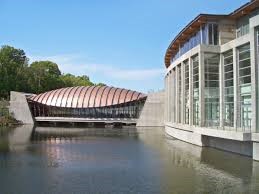 Bridges Museum . Dinner (on your own) may be purchased at 'Eleven' (the museum restaurant); as you dine, engage with us in stimulating intellectual discussion focused on your work in critical thinking and your concerns. Drs. Elder and Nosich will address your questions focused on critical thinking theory and application to your profession, or indeed to any domain of human life. We plan to meet at the museum restaurant at 6:00 p.m. At 6:30 we will begin the 45-minute question and answer session before walking through the museum at 7:15 p.m. Please join us for this rare opportunity to work closely with our Senior Fellows. E ntrance to the museum is free, as is parking.
Bicycle Ride – 4:30 p.m. Saturday, October 12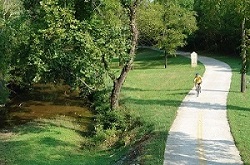 (We are asking participants to let us know in advance if they'd like to join us for this ride. Please email cct@criticalthinking.org to confirm that you would like us to reserve a bicycle for you.)

Experience the natural beauty of the Ozark Mountain Region and get your heart rate going by joining us for a scenic bike ride after sessions end on Thursday. We will begin in downtown Bentonville, where Dr. Elder will be our guide and take us northwards toward Bella Vista. We will meet at Phat Tire Bike Shop to rent the bikes as near to 4:30 as possible, and will begin our ride at 5:00 p.m. The rental will be $60-75 depending on the length of rental time (this includes a helmet and suspension set-up). We will ride through the outskirts of Crystal Bridges Museum, then northward towards Bella Vista. To learn more about biking in NW Arkansas, see the Bike Bentonville website .
Power snacks will be provided after the seminar , before we head out, to keep our energy up during

the ride; we will have a working lunch to get out early for our ride! The ride is relatively easy and the bike route, which is paved, is world-class. You won't want to miss this experience. Don't forget to bring your tennis shoes.
Compton Gardens and Conference Center
312 N. Main St.
Bentonville, AR 72712

Registration Closed
October 10-13, 2019