This Workshop is now over.
In the spring workshops we focus on critical thinking as essential to education. We will offer two workshops for new or returning registrants and one for those ready to go to deeper levels of critical thinking theory and application.


Choose one of the following sessions for the three day workshops:


Engaging Students in Taking Ownership of Content Through Thinking…
Dr. Linda Elder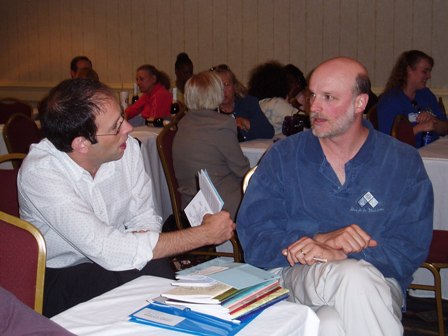 A key insight into content (and into thinking) is that all content represents a distinctive mode of thinking. Math becomes intelligible as one learns to think mathematically. Biology becomes intelligible as one learns to think biologically. History becomes intelligible as one learns to think historically. This is true because all subjects are: generated by thinking, organized by thinking, analyzed by thinking, synthesized by thinking, expressed by thinking, evaluated by thinking, restructured by thinking, maintained by thinking, transformed by thinking, LEARNED by thinking, UNDERSTOOD by thinking, APPLIED by thinking. This session thus explores the intimate, indeed the inseparable relationship between content and thinking.
In this session you will work your way through one subject or discipline that you teach, rethinking it as a mode of thinking. We will focus on how to analyze thinking within the discipline and how to assess thinking within the discipline once analyzed. And we will focus on the question: How can we help students learn to appreciate academic disciplines as modes of thinking which can only be understood when one is thinking through issues and problems within them?
click here for a more detailed description


Fostering 21st century skills through a substantive conception of critical thinking:
Using the Tools of Critical Thinking to Teach Students How to Study and Learn…
Dr. Enoch Hale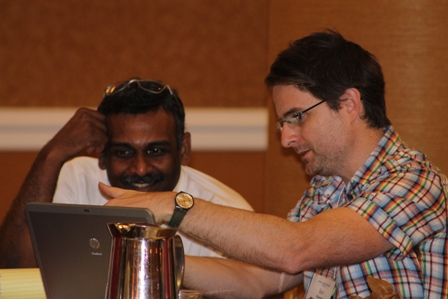 The idea of fostering "21stcentury skills" is a current trend in schooling. Among other things, it calls for "critical thinking" in instruction. It is true that we should be fostering critical thinking in schooling at all levels. In the last few decades, at least three US presidents have publicly stated that critical thinking is important to education. Yet, sadly, a growing body of researching shows that we are not at present fostering critical thinking in instruction to any significant degree at any level.
It is important to recognize that the primary skills we need in the 21st century are not entirely new. They are the same skills we have needed but have failed to develop for thousands of years of human history. They are the skills of high quality thinking. If we are to foster the skills, abilities and traits that students need to function in their world, they need to take command of their minds, of their thoughts, their motivations, their emotions. They need to know how to assess the quality of their thinking and the thinking of others. To do these things they need the tools of critical thinking.
When we understand the intimate relationship between critical thinking and instruction, and between critical thinking and the decisions we should be making in everyday life, we see critical thinking as integral to teaching and learning. We see critical thinking as integral to both the skills we need to teach students and the traits of mind we should foster in student thought. This session will focus on these skills and these traits of mind. It will focus on a rich, substantive, trans-disciplinary conception of critical thinking that provides the substantive framework we need in teaching and learning, that is, if we are to foster deep learning and reasonable thinking in the long run, for this, or any future, century.
click here for a more detailed description
Becoming a Critical Thinking Theorist…Dr. Richard Paul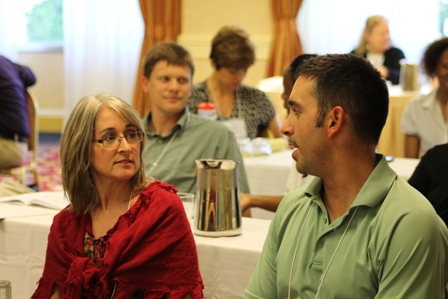 In this advanced session, we will focus on learning to use powerful concepts to create powerful learning and to develop long-term commitment to critical thinking virtues and values. We will think our way through the practice we must do to become proficient in theory, proficient in practice and proficient in self-transformation. This will be a challenging session. It is for those ready to experience and work their way through frustrating conceptualizations that build the theory and practice of critical thought. We will study and internalize some of the written work of persons who have engaged in this process (people like Bertrand Russell, John Henry Newman, and the historian Edward Carr).

We will take theory that has been developed and build on that theory. We will apply critical thinking theory to practice within academic disciplines, thereby deepening our understanding of the theory behind the disciplines. We will develop our understanding of the importance of theory in teaching and learning. A journal will be given to each participant, as we start the process of self-reflection. This session is best suited for those with foundational understandings of critical thinking well in place.

click here for a more detailed description
We encourage you to come with fellow faculty or staff to enrich your experience -
see our group rates below...
Spring 2012 Workshops in Critical Thinking

Cost Per Person

EVENT OPTIONS: IF PAID BY Jan. 17, 2012

1 Person

2-3 people

4-6 People

7 or More

Spring 2012 Critical Thinking Workshop
(early registration)

$408.00

$382.00

$365.00

$276.00

EVENT OPTIONS: IF PAID AFTER Jan. 18, 2012

1 Person

2-3 people

4-6 People

7 or More

Spring 2012 Critical Thinking Workshop

$510.00

$485.00

$460.00

$345.00
To download a color flier for the Spring Workshops, please click here.

To read more about our presenters, please click here.
For hotel rate and reservation information, please click here.

For times and schedule, click here.