Dr. Paul Bankes was Executive Director of Elementary Education for the Thompson School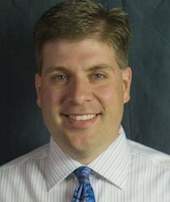 District in Loveland, Colorado. For more than 10 years, Dr. Bankes has played an important leadership role in fostering the Paulian conception of critical thinking in instruction across his district. As a principal, he led the implementation of this critical thinking approach to achieve state recognized levels of achievement in three different Title I schools - a high school, a middle school and an elementary school. He helped author the reasoning portion of the Colorado Academic Standards that are based on the Paul-Elder framework. In addition to his administrative experience, Dr. Bankes has taught courses at the college level in critical thinking and served as an elementary teacher.
To contact Dr. Bankes, email: bankes@criticalthinking.org.