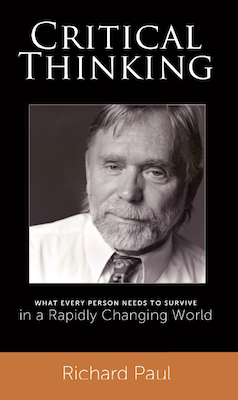 The first 8 chapters of Dr. Richard Paul's anthology, Critical Thinking: What Every Person Needs to Survive in a Rapidly Changing World, are found here. To access chapters 9-41, join the Center for Critical Thinking Community Online; a full copy of the book can be found in the libraries there.

For permission to use, please see our permissions page.
The paper version of this title was published in 2012 by the Foundation for Critical Thinking in Tomales, California and contained 671 pages. It was edited by A.J.A. Binker.